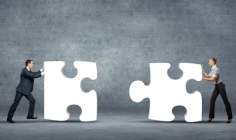 Aviva has launched a single, integrated proposition for the adviser market by combining its and Friends Life protection insurance products.
Aviva acquired the Friends Life business in April 2015 and until now Friends Life protection products have been separately available for advised sales alongside Aviva products.
The launch of the integrated proposition means all advisers across the protection market will be able to access the range of solutions through the digital platform ALPS, (Aviva Life Protection Solutions).
Aviva said the launch of the proposition marks the culmination of a year of market consultation.
Range of products
The new products are Life Insurance+, Critical Illness+ and Income Protection+, all of which include a rich range of optional benefits for enhanced cover.
All customers taking out the new products will immediately benefit from access to 'Support Plus', a range of added value benefits to help them through any difficult times.
These are Second Opinion by Best Doctors®, BUPA Anytime Healthline, and Counselling and Carer Support through Workplace Options.
In addition, advisers are able to offer their customers the opportunity to add the Global Treatment cover and Fracture Cover to any of the three core products, or to add Extra Care Cover to their critical illness or life with critical illness cover.
Paul Brencher, managing director of individual protection at Aviva, said: "Combining the strengths of the Aviva and Friends Life protection products into a single, integrated proposition means that we can offer a range of solutions that will allow advisers to meet every customer's needs and budget, backed up by the highest level of service and support."
He added: "We've taken time to listen and to ensure that the needs of our customers and our financial adviser community are at the heart of our new propositions."