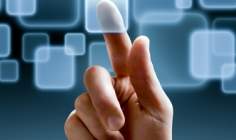 Wynthia Goh has been appointed as digital director of Aviva Asia with immediate effect.
The newly created role is part of Aviva's strategy to strengthen its expertise in online customer engagement and rapidly expand its digital offering.
Goh's role will entail the better use of data and new technologies to make Aviva's interactions with its customers and distributors faster and simpler, and to enhance customer experience significantly.
Goh spent her career working at companies such as Nokia, eBay and Avaya. She joins Aviva from SAP Asia Pacific & Japan where she served as the director of digital and social.
During her time at SAP, she developed targeted digital marketing programmes and built up regional capabilities for strategy development and execution support.
Commenting on Goh's appointment, Chris Wei, executive chairman of Aviva Asia and global chairman of Aviva Digital, said: "Based in Singapore, Wynthia is well-positioned to anchor Aviva Asia's pioneering Digital Garage, which is a key step in building lasting relationships with the region's FinTech community, start-ups and other partners.
"She will also focus on how we export innovation that comes out of the Digital Garage to our other key markets across Asia."
Goh is a native Singaporean and holds a master degree in Public Policy from the State University of New York and a bachelor degree in Business (Marketing) from Nanyang Technological University.