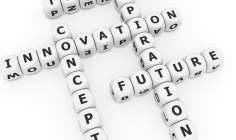 Aviva and Friends Life have launched a joint campaign to help advisers demonstrate to clients how important income protection cover is.
At the heart of the campaign, Income Protection Matters, is an online hub for advisers -www.incomeprotectionmatters.co.uk – that will host regularly updated content.
The site is designed to help advisers overcome objections and start conversations with clients. In addition, the hub offers a range of tools, such as a maximum benefit calculator and a psychiatric health infographic to demonstrate the financial cost of mental illness.
Content on the Income Protection Matters hub also includes data and tools that advisers can use with their clients to determine how long they could manage financially without their salary.
The awareness campaign will complement Aviva and Friends Life's sponsorship of the 7 Families initiative, a charity-led project to show the value of income protection by paying families a tax-free income for one year.
Aviva's managing director for protection Louise Colley: "Making people aware of the real risk of not having any protection in place if they were to lose a main household income is an absolute priority.
"The figures are stark: the average UK household spends £1,503 ($2,282.31) a month and any employment support allowance would only provide up to £125.05 a week. With the average saving pot being £1,770 this would not provide financial security for very long if an income was lost through illness or injury."
In the July issue of Life Insurance International (LII 309), Colley was asked for her view if income protection sales would rise if advisers received more commission for the product.
She responded by saying it is all about putting the customer at the forefront of advice. "Surely, commerciality is not the driver," said Colley.