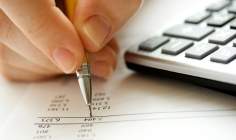 By Jerome Walcott for LII
Indonesia's life insurance sector will continue to grow over the medium-term, despite the country's slowdown in real GDP growth to 4.7% during the first three quarters of 2015, according to Fitch Ratings.
In a new report, the ratings agency said the Indonesian life insurance sector is expected to expand further, citing low penetration rates of insurance products and rising affluence as economic indicators for potential improvement.
Overall, Fitch said gross premiums written for the life and non-life segments increased by around 15% in 2014.
The ratings agency said the agency distribution channel was the biggest contributor to sales of life insurance products in H1 2015, surpassing bancassurance, which was the dominant channel a year earlier.
Fitch said this is in line with the 20.7% YoY expansion of the total agency force to more than 450,000 in H1 2015.
Contributing collectively to 81.2% of life insurance sales in H1 of 2015 alone, bancassurance and the agency channels comfortably command the Indonesian life insurance segment's market distribution.
Fitch expects agency and bancassurance to remain the main distribution channels because the number of insurance agents is likely to continue to increase while insurance sales to banks' large customer bases will rise.
The report also predicts a turn of pace with regards to Indonesia's medium-term real GDP growth, rising from 4.8% in 2015 to 5.3% in 2016, and then 5.5% in 2017.