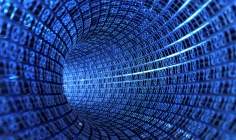 Insurtech company, Atidot, has launched a SaaS (software as a service)-based predictive analytics platform designed to address the needs of the life insurance sector.
Atidot's said its big data modelling and decision-making tools will accelerate the pace at which senior life insurance executives can efficiently utilize big data intelligence in their decision making.
According to Atidot, companies that take advantage of its platform will no longer need to make key decisions based on legacy systems and traditional analytic methods, and data cleansing will be dramatically reduced.
Existing company data is securely loaded to the proprietary Atidot platform where it will be automatically cleaned and sorted.
Atidot CEO Dror Katzav said: "With our deep experience, both in life insurance and data science, this means that we can assist our customers in their strategic planning, including client development, client retention, underwriting and pricing."
As an example, Katzav said the system can create profile groupings of policyholders by analyzing an unlimited number of categories such as their age, occupation, gender, payment method, average salary for their geographic location and more.
Katzav added: "This profiling gives the client an insight into the predicted behaviour of their policyholders and the client can then adjust their strategy accordingly, whether this is upselling to more receptive clients or client retention efforts to those deemed at risk of lapsing."
Atidot was founded in 2016 by Dror Katzav and Barak Bercovitz, both of whom served in the technological unit of the Intelligence Corp in the Israeli Army, and Assaf Mizan, former chief actuary at the Israel Ministry of Finance.