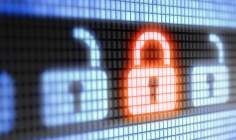 Aon Risk Solutions, the global risk management business of Aon , has agreed to acquire all of risk management firm, Stroz Friedberg, subject to customary closing conditions.
Based in New York City, Stroz Friedberg has offices across the U.S. and in London, Zurich, Dubai and Hong Kong, and employs more than 550 staff.
According to Aon, the acquisition aims to extend Aon's position in cyber risk brokerage and to create a cyber risk management advisory group, by integrating Stroz Friedberg's cyber security governance and advisory services.
John Bruno, Aon's executive vice president of enterprise innovation and chief information officer, said: "This acquisition will allow Aon's clients to have access to the most advanced thinking and solutions in the industry; improving their proactive posture to confront cyber risk and respond more effectively in the event of an attack."
Michael Patsalos-Fox, Stroz Friedberg's CEO, commented: "Stroz Friedberg has always been focused on helping its clients navigate today's complex risk landscape. By joining forces with Aon we will have the scale and platform to satisfy the growing market need for a comprehensive solution."