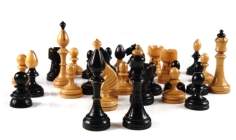 American health insurance company Anthem has completed the acquisition of America's 1st Choice, a privately‐held, for‐profit medicare advantage firm.
The acquired business offers HMO products, including Chronic Special Needs Plans (C-SNP) and Dual-Eligible Special Needs Plans, under its Freedom Health and Optimum brands in Florida. Also, the company manages America's 1st Choice of South Carolina.
At present, America's 1st Choice serves about 130,000 Medicare consumers in 25 counties in Florida and three counties in South Carolina.
Following the acquisition, America's 1st Choice will become a wholly-owned subsidiary of Anthem while its associates will be transferred to Anthem's government business division.
Commenting on the deal, Anthem president and CEO Gail Boudreaux said: "America's 1st Choice shares Anthem's ambition to make a difference in health care for Medicare Advantage consumers as well as for those who have special health needs.
"We know that these individuals want high quality plans with support services to help them lead healthier, full lives. America's 1st Choice has become one of the leading Medicare Advantage organizations in Florida by offering a well-regarded provider-focused health care model that has resulted in strong growth among Medicare Advantage and highly complex populations with special needs."
With the acquisition of America's 1st Choice, Anthem's affiliated medicare and medicaid plans now serve over 780,000 consumers in Florida.