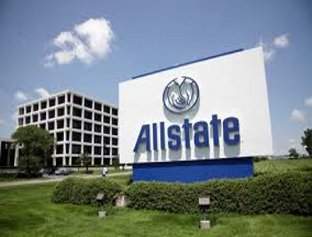 US-based insurance major Allstate has agreed to divest Allstate Life Insurance Company (ALIC) to entities managed by private equity giant Blackstone for $2.8bn.
The transaction includes ALIC and certain subsidiaries, excluding Allstate Life Insurance Company of New York (ALNY).
ALIC holds around 80% ($23 bn) of Allstate's life and annuity reserves. The unit generated a net income of $467m in 2019 and incurred a $23m net loss in the first nine months of the last year.
Concurrent with the acquisition, Blackstone will enter into an asset management agreement for ALIC's $28bn of investments.
The deal is expected to close in the second half of this year, subject to regulatory approval.
Commenting on the development, Allsate chair, president, and CEO Tom Wilson said: "Allstate is deploying capital out of lower growth and return businesses while continuing to execute our strategy to grow market share in personal property-liability and expand protection solutions for customers.
Customers will be protected using non-proprietary life insurance products, as is currently done for annuities. Deployable capital will increase, and the transaction also provides increased transparency to the industry-leading returns of our core protection businesses."
Blackstone Insurance Solutions global head Gilles Dellaert added: "We're pleased to enter into this transaction as Blackstone continues growing its insurance business. We believe our team's extensive experience in the insurance sector and world-class asset origination capabilities will deliver significant benefits to policyholders and investors over the long term."
Earlier this month, Allstate completed its $4bn acquisition of New York City- headquartered insurer National General.
Recently, another financial firm Sixth Street Partners brokered a deal to buy life insurance business Talcott Resolution for $2bn.