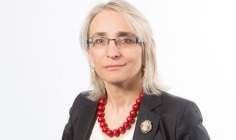 Allianz Worldwide Care has appointed Ida Luka-Lognoné to succeed Ron Buchan and become its new CEO.
Allianz Worldwide Care is the international health and life insurance division of Allianz Worldwide Partners and part of the Allianz Group,
Luka-Lognoné is a Polish and French citizen. Before joining Allianz Worldwide Partners' Executive Committee in January 2014, where she has been responsible for strategy, innovation and market management, she was CEO for Europe, the Middle East and Africa within Allianz Global Assistance.
Buchan recently retired from Allianz Worldwide Care and he has taken up an advisory role as chairman of the Allianz Worldwide Care board.
Luka-Lognoné said that having worked in the insurance industry for almost 25 years, Allianz Worldwide Care has grown from a greenfield start-up to become the market leader in international health insurance.
She said: "In 2016 and beyond, I believe that insurance products and services will increasingly be delivered and supported through mobile and digital technology, providing ever greater levels of convenience and value to our clients."