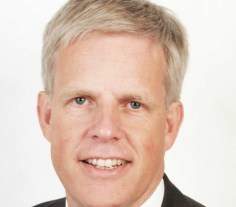 Allianz has completed the 51% stake acquisition of PNB Life Insurance – the life insurance subsidiary of Philippine National Bank (PNB).
The company has also announced the appointment of Olaf Kliesow as CEO of the new joint venture, effective from 6 June 2016.
Allianz said the acquisition marks its entry into a fast-growing insurance market with an established distribution network and enhances the group's position in Asia Pacific.
Bancassurance agreement
A key part of the joint venture between Allianz and PNB is a 15-year bancassurance agreement, which will provide Allianz exclusive access to more than 4m customers, across 660 branches in the Philippines.
The new entity will operate under the future name of Allianz PNB Life Insurance.
George Sartorel, CEO of Allianz Asia-Pacific, said: "With a valued partner in PNB and under Olaf's strong leadership, I am confident Allianz PNB Life Insurance will accelerate its growth to become the most trusted insurance partner for our Filipino customers."
Kliesow brings extensive experience to the role and was most recently head of Allianz's inforce management and business development, global life and health.
He will be based in Manila and will be driving Allianz's go-to-market programme to introduce the new brand and its comprehensive product suite to the local market.
Kliesow will be directly reporting into George Sartorel.
PNB president Reynaldo A. Maclang said: "The stronger Allianz PNB Life Insurance, Inc. will enable us to create world-class, more customer-centric products and services aimed at helping our clients achieve the financial security they deserve."
PNB Life Insurance is the 10th largest life insurance company in the Philippines.