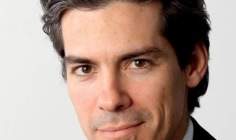 Allianz Worldwide Care, the international health insurance division of Allianz Worldwide Partners, has appointed Alexis Obligi as its new director of sales and marketing.
Obligi, a French citizen, joined Allianz Worldwide Care this month from Henner, where he was deputy managing director of International and corporate business development. Alongside his role overseeing sales and marketing activities, Obligi will also join the executive committee of Allianz Worldwide Care.
Obligi said following the 2014 merger of Allianz Worldwide Care Limited with the international divisions of Allianz France, this is a particularly exciting time to join Allianz Worldwide Care.
He said: "Allianz Worldwide Care stands out in the fast-paced international private health and life insurance industry for its international scale and client driven focus that is complemented by an incredible level of dynamism."
Allianz Worldwide Care serves more than 250m beneficiaries in 34 countries and is part of the Allianz Group. Allianz Worldwide Care provides insurance services for health, life and disability to clients and insurance partners on a global scale.