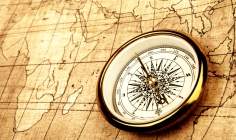 AIG's life and retirement business, AIG Life and Retirement, has acquired Woodbury Financial Services from The Hartford.
Woodbury Financial Services is now part of AIG Life and Retirement's advisor group.
Woodbury Financial brings approximately 1,400 advisers and $25bn in assets under management to the Advisor Group's network, which includes FSC Securities Corporation, Royal Alliance Associates and SagePoint Financial.
Jay Wintrob, president and CEO of AIG Life and Retirement, said: "Woodbury Financial is an important acquisition for us and affirms our long-term commitment to the independent broker-dealer space and to the independent financial advisor community."
Located in Oakdale, Minnesota, Woodbury Financial Services has more than 200 home office employees and nearly 1,400 independent representatives throughout the US.