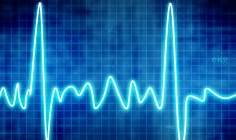 AIG Life has launched Key3 in what it describes as "a simpler form" of critical illness insurance.
Key 3 pays a lump sum upon diagnosis of one of three key medical conditions – cancer, heart attack or stroke.
AIG Life said Key3 is designed to give customers simple, affordable and essential critical illness cover, which can be bought with or without life insurance.
Key3 also comes with access to Best Doctors, which can be used by the insured person for up to three years after payout, as well as access to AIG Life's claims support fund.
With this simpler form of critical illness insurance, AIG Life is targeting individuals who have not traditionally considered such insurance, including younger single people who rent rather than own their homes, people who may choose not to seek full face-to-face financial advice and those on a tighter budget.
Development
It was developed following research with intermediaries who said cancer, heart attack and stroke – which accounted for almost 80% of AIG Life's adult claims in 2015 – are the medical conditions that customers fear most, and following testing with consumers who said they might be interested in insurance covering these key three medical conditions if it came at a lower cost than comprehensive critical illness cover.
Adam Winslow, CEO of AIG Life, said: "Key3 gives customers financial support to help them recover from cancer, a heart attack or a stroke. In our lifetime every other person in the UK will get cancer, while someone has a heart attack every seven minutes or a stroke every 12 minutes. Yet there is a huge market of UK customers who do not have critical illness insurance and don't realise they need a financial plan in place if they fall seriously ill."
Industry reaction
Commenting on AIG Life's launch of Key 3, Emma Thomson, head of customer care at UK protection intermediary LifeSearch, said: "It's great to see AIG launching something new and it will be interesting to see how consumers respond.
"The critical illness market has become complex over recent years as more and more conditions have been added. Focussing on the core three conditions that people claim on the most, in order to simplify the decision making process, will hopefully help engage consumers and indeed some distributors who have been put off critical illness cover in the past. Cost is expected to be about 30% cheaper than a standard CI policy which should appeal too. "