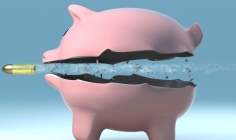 AIG's has agreed to pay $11m to various state insurance departments after the financial institution's life insurance companies resolved examinations by multiple states over its claims settlement practices.
The issue related to the handling of unclaimed property and the use of the Social Security Administration's Death Master File (SSDMF) to identify death claims that have not been submitted to the company in the normal course of business.
AIG said it is now taking enhanced measures to routinely match policyholder records with the SSDMF to determine if policyholders, annuitants, or retained account holders have died and locate beneficiaries when a claim is payable.
AIG had previously disclosed that its life insurance companies had received regulatory inquiries, including a multi-state unclaimed property audit and related market conduct examination.
In addition to reserving for the regulatory assessment, AIG will increase its estimated reserves for policy holder benefit reserve death claims relating to these audits by $55m in Q3 2012 for interest and expected acceleration of benefit payments under the settlement, including early payment of policy proceeds under certain older industrial life policies.
In 2011, prior to receiving any regulatory inquiries, AIG said it began a review of its policyholder records, including matching records against the SSDMF to identify polices where the insured may be deceased but no claim had been submitted to the Company.
To date, as a result of this effort, AIG has paid more than $100m to more than 22,000 beneficiaries.AIG's agreement with the US state insurance departments follows rules from the Department of Financial Services (DFS) mean life insurers in New York will be compelled to pay unclaimed life insurance proceeds.
As Life Insurance International reported, New York state governor Andrew Cuomo announced the new rules on 14 May 2012, which will require all life insurers in New York to cross-check their policies at least every three months with recent deaths using the Social Security Master File of deaths or another database acceptable to the Superintendent of Financial Services.
The ruling comes after an investigation by the DFS in July 2011 resulted in $262.2m worth of claims being delivered in 32,715 payments to consumers in the US including 7,525 payments totaling $95.9m to New Yorkers. The DFS's investigation also highlighted that this database was used by many insurance companies to stop payments on annuities after annuitants had died.