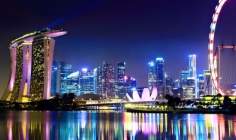 AIA Singapore has launched a branding initiative called The Real Love Never Stops campaign to communicate that the life insurance provider understands customers and the real life issues they face.
The campaign is an extension of the strategic group rebranding initiative – The Real Life Company – which was launched two years ago with an integrated campaign which includes product launches, social media activities and sponsored events emphasising the brand promise to engage with customers in their real lives.
The Real Love Never Stops campaign was launched with a video on the real life challenges that families in Singapore face every day. The video will be shared via social media and screens at all AIA buildings in Singapore.
AIA Singapore will also introduce other initiatives celebrating families in Singapore such as sponsorships of the annual Jurong Lake Run community event.
These efforts will complement the company's initiatives to commemorate Singapore's 50th birthday celebrations which include free one year's worth of insurance coverage for newlyweds and jubilee babies, gift cards, AIA Vitality and gym memberships encouraging healthy living, and a donation of S$250,000 for 50 families from the Asian Women's Welfare Association (AWWA).
Ho Lee Yen, Chief Marketing Officer of AIA Singapore said: "The Real Love Never Stops campaign reinforces AIA Singapore's commitment to our customers across generations. We prioritise building strong relationships with customers based on trust and they are at the heart of everything we do."