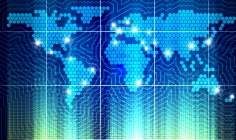 Startupbootcamp InsurTech has revealed the top ten technology start-ups that will participate in its 2017 acceleration programme.
Among these top ten start-ups are entrepreneurs working with drones, telematics, artificial intelligence, and other emerging technology to support and strengthen the insurance value chain.
The announcement comes after the top 23 InsurTech start-ups met in London recently for three intensive selection days with Startupbootcamp InsurTech's corporate partners, mentors, and investors.
Among the start-ups that will take part in Startupbootcamp InsurTech's 2017 accelerator programme and work closely with its insurance corporate partners are:
Adapt Ready, a start-up from the US, which is delivering risk intelligence and analytics to global corporations by apply big data and predictive analysis to pinpoint how customers' operations and supply chains could be impacted from extreme events
Aerobotics, from South Africa, is using drone technology in the agricultural, logistical, and mining industries to acquire better data analysis using AI algorithms, and to help farmers farm more efficiently and to allow insurers to price and assess damage more effectively.
Emerge Analytics, from South Africa, is using big data, artificial intelligence, and a scoring platform to solve complex business problems, such as sales/marketing and fraud prevention.
Insure A Thing, from the UK is building a scalable platform that fundamentally reverses the operating model by charging payments in arrears and by taking a fixed fee on settled claims
LifeSymb, from Sweden, is using an artificial intelligent health robot that uses multiple sensors, such as 3D depth cameras and accelerometers, to collect movement data about a person in order to provide automatic health and fitness recommendations
NuvaLaw, from South Africa, is a digital negotiation platform between motor vehicle insurers
Port, from the UK is a personal information cloud data store for insurance business and people
Sharenjoy from Spain, is using artificial intelligence to offer collaborative micro insurance for people attending public or private entertainment events
TikkR, from Sweden, is providing short-duration and on-demand insurance protection to insure specific moments, mainly targeting millennials
TrackActive, from the UK is the reducing cost of claims through better outcomes by using a telehealth assistant platform proposed to provide better care at lower cost through technology that detects engagement, reports on adherence and outcomes, and places accountability on the patient and their health practitioner
Sabine VanderLinden, managing director of Startupbootcamp InsurTech, said: "This year has seen a dramatic increase in the number of mature InsurTech start-ups, especially those utilising emerging technology to change the way insurers work."
Five different countries are represented in Startupbootcamp InsurTech's Class of 2017:
United Kingdom:
• UK: Insure a Thing, TrackActive and Port
Europe:
• Spain: Sharenjoy
• Sweden: TikkR and LifeSymb
Rest of world:
• South Africa: Aerobotics, Emerge Analytics and Nuvalaw
• US: Adapt Ready