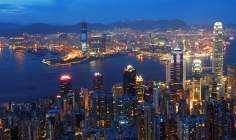 Ageas has pledged its commitment to the Asian market despite selling its life insurance business in Hong Kong to investment management business, JD Group, for €1.2bn ($1.4bn).
Ageas's regional office for Asia will continue to be based in Hong Kong and the insurer
said it remains firmly committed to Asia and will further strengthen its business in the region by focusing on the six growth markets it is now present in through its joint ventures in Malaysia, China, Thailand and India, as well as new partnerships in the Philippines and Vietnam.
The insurer said the transaction with JD Group will improve its already strong solvency position. It said the pro forma Insurance solvency II ageas ratio as at the end of 2015 would remain stable while the pro forma group solvency II position would increase by approximately 30 percentage points.