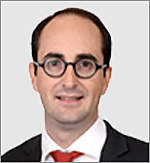 Aetna International has appointed Laurent de Veyrac as senior director, business development for Europe.
He comes to Aetna International having spent the past 10 years in senior executive roles within the health insurance industry in Hong Kong, Singapore and China. He was most recently chief operating officer at Abacare.
A French national, de Veyrac will be responsible for defining Aetna's non-UK market European strategy, and identifying partnership and distribution opportunities to drive profitable growth in mainland Europe.
David Healy, general manager for Europe at Aetna International, said: "Our business has undergone significant remodeling of our service and product offering to put the customer at the centre of everything we do. We now have the team to take our compelling proposition to the wider European market."