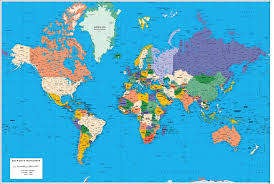 Health insurer Aetna International has launched two new global health care products for individuals, families and groups around the world.
Aetna Pioneer is aimed at individuals and families, while Aetna Summit is targeted at group clients.
Each product is modular in style with five base plan levels available – Aetna Pioneer/Summit 1750, 2500, 4000, 5000 and 5000+.
The overall annual benefits range from $1,750,000 to $5,000,000 with the top Aetna Pioneer/Summit 5000+ plan aimed at US residents.
All plans provide full cover for inpatient treatment, cancer care, and emergency medical evacuation as standard.
Higher-level plans offer increasingly more benefits including: management of chronic conditions; compassionate visits by family members; dental and vision; and outpatient paid in full for Aetna Pioneer/Summit 5000.
Depending on their plan type and level, Aetna International said its members can access a range of benefits to support their personal health and wellness goals.
These include:
a healthy behaviours premium discount for individuals with a track record of healthy living, that grows with each year of healthy behaviour up to a maximum of 25% off of premiums
Country risk information and personal safety protection from specialist crisis management company, red24
Support from Aetna's Care and Response Excellence (CARE) team to assist members with anything from pre-authorisations to evacuation management to hospital navigation and condition management programmes, like cancer and diabetes;
An Employee Assistance Programme with telephone counselling support and other benefits, for members on company sponsored plans; and
Access to a secure member website and mobile app.
Aetna International President, Richard di Benedetto said: "Aetna Pioneer and Aetna Summit combine flexible product features with our deep clinical expertise and personalised in-house service to offer a superior experience for our members wherever they are in the world."