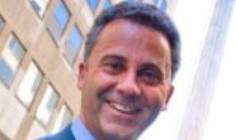 Aetna International has promoted Marco Bannerman to the position of European sales director.
Bannerman assumes responsibility for Aetna's sales and distribution strategy across the European region and will head up the sales and account management functions looking after major broker and group accounts.
Previously the head of Global Partnerships at Aetna, Bannerman has also held senior positions at BUPA and Priory Group.
Commenting on Bannerman's appointment, David Healy, general manager of Aetna's Europe region, said: "I am delighted to have such an experienced individual in this pivotal role at a time when our customers are reaping the benefits of the significant service improvements we've made during the last two years."