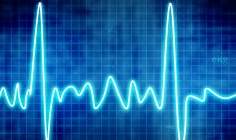 Aegon UK has called for doctors to use electronic reporting when submitting medical evidence in order to enable people to get financial protection as quickly and smoothly as possible.
The life insurer and pensions provider revealed it has been working with Niche Health's iGPR proposition for the last year to pilot electronic GP reports.
So far, Aegon UK said it has found that over 61% of electronic reports are being returned within 9 days, which is 50% quicker than the paper-based process.
Commenting on the electronic GP report pilot, Stephen Crosbie, protection director at Aegon UK, said: "The system enables doctors to save time and reduce manual paperwork while improving the consistency of reporting.
"It also automatically removes references to third parties and potentially sensitive information in the reports, preventing GPs from inadvertently providing insurers with any data they don't actually need to see.
"With many surgeries having access to iGPR, switching to electronic reporting is a simple process that takes around 30 minutes to complete."
Crosbie added that electronic reporting is the future for the medical profession and the protection industry, but the two need to work together to make it a success.
According to Aegon UK, electronic reporting could help doctors by:
Increasing security by using secure encrypted transfer
Saving time
Ensuring only relevant information is provided improving consistency of reporting
Excluding inappropriate information
Removing manual paperwork