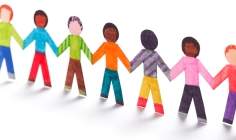 Nearly three quarters (72%) of female business owners are jeopardising the future of their business as they have no financial protection, according to research from Aegon.
The insurer added that more than half (54%) of these women have no personal protection for themselves and their families if they're unable to work, putting both their families and businesses at risk.
In 2014, Aegon said 20% of SMEs were solely or partially-led by women, which equates to around one million companies in the UK. However, fewer than one in three (32%) have spoken to an adviser about protection insurance.
Stimulus
According to Aegon, by far the greatest stimulus for taking out protection, and a clear point at which advisers should engage, is when female business owners become self-employed or set up a business (69%).
An additional 10% were prompted as they took out a business loan, which is a positive sign given banks now rarely make protection cover a condition of their lending.
In the event of illness or death, Aegon said nearly half (45%) of female business owners would rely on their savings to support their business and their families financially, but this itself raises concerns.
Just 13% think their savings would last a year or more, and 22% fear they'd only last between one and three months.
'Lack of adviser conversation'
Stephen Crosbie, protection director at Aegon, commented: "These findings highlight that two thirds of female business owners have failed to have a conversation with an adviser about protection. This presents a significant opportunity for advisers to talk to female business owners, and those hoping to start their own business, about the value of business protection. "
Crosbie added that as female business owners are likely to be time poor, there is a real need for advisers and providers to develop simple protection tools and information to reach female business owners and ensure they do not leave their businesses and families unprotected.