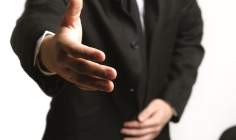 Aegon has completed the acquisition of Cofunds from Legal & General following regulatory approval.
It supports Aegon's strategy to be an investment trading platform business set up to serve the needs of intermediaries.
The deal aims to combine the best of both the Aegon and Cofunds platforms through a technology upgrade approach.
Aegon said this approach differs from a traditional re-platforming exercise, which typically means building a platform and migrating customers to it. Instead, the technology upgrade will take an established platform and add functionality and data to it.
A significant emphasis will be placed on enhanced digital service and a reduction in use of paper which Cofunds' users had highlighted as being a key change they needed.
Aegon said advisers will benefit from the additional use of straight through processing to reduce the possibility of manual errors and free up time for client advice. User log-ins will remain the same to avoid problems being able to access the enhanced functionality.
Wider product range
According to Aegon, Cofunds users will benefit from a wider product range including the use of exchange traded funds, investment trusts, shares and an integrated pension.
Aegon chief executive Adrian Grace said the deal marks the start of a new era for Aegon and Cofunds and is a major step further in Aegon's transition from traditional life company to a fully-fledged platform business.
Grace said: "What will set us apart from the competition is our commitment not to compete with advisers for distribution, and focus on our investment trading platform and providing the best service and tools."
This is the third transaction completed with Aegon by Legal & General over the past year.
These transactions are:
the acquisition of Aegon's £2.9 bn annuity back book
the 5 year individual annuity distribution agreement for Aegon pension customers with Legal & General,
the acquisition of Cofunds and IPS by Aegon.
Legal & General said its strategy is focused on scalable businesses in growth markets, where it can deliver attractive returns on capital.
As Cofunds is at a point it requires significant upgrade in technology to exploit its leadership position, Legal & General said its long-term ownership and growth potential are best achieved under the ownership of a specialist wealth platform provider.
Cofunds will continue to be led by David Hobbs and be run from its HQ in Witham, Essex, with operational staff also located in Hove, East Sussex.