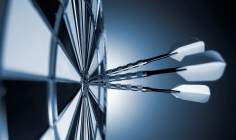 Swiss Re's closed life book consolidator Admin Re is to acquire specialist life assurance group Guardian Financial Services from private equity company Cinven for £1.6bn.
The Guardian Financial Services group provides closed book consolidation and capital release solutions to banks and insurers.
The acquisition will extend Admin Re's position as a major closed life book consolidator in the UK, with over 4m policies in force.
Admin Re will further diversify its current business and increase its assets and reserves as a result of the acquisition, which is subject to regulatory approval and could be completed in early 2016.
The acquisition will be financed from cash on the balance sheet as well as debt financing. Swiss Re believes that significant growth opportunities are still available as vendors seek to refocus on new products and release capital from legacy books.
Profitability targets
Commenting on the acquisition, Michel M. Liès, Swiss Re's group CEO said: "The expected returns exceed our profitability targets for new business and represent an excellent fit with our group strategy as well as with Admin Re's capabilities and existing infrastructure."
David Cole, Swiss Re's group CFO said: "This acquisition is in line with Admin Re's strategic goals as well as with our multi-year financial planning. We will continue to remain well capitalised and our economic solvency ratio will remain comfortably above our risk tolerance.
Cole added that the acquisition is in line with the Swiss Re group's capital management priorities and, accordingly, does not alter its view of the share buy-back programme, which was authorised by its shareholders at the 2015 annual general meeting.
Admin Re takes on closed books of in-force life and health insurance business, entire lines of business, or the entire capital stock of life insurance companies.
This helps insurers to divest themselves of non-core business, reduce administrative costs and release capital in order to realise other opportunities.