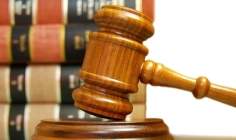 The FCA has survived a vote of no confidence by MPs after coming under fire in a House of Commons debate.
Promoting, arranging and providing insurance are regulated activities, which means firms providing these services, or insurance products, must be authorised by the FCA.
The FCA regulate more than 6,200 firms, which range from Lloyds of London and the London market, intermediaries, insurers and price comparison websites.
The backbench debate was originally proposed by Conservative MP for Aberconwy Guto Bebb.
Bebb opened the debate, stating: "I beg to move, that this House believes that the Financial Conduct Authority in its current form is not fit for purpose; and has no confidence in its existing structure and procedures.
"Neutered"
During the debate,. Labour MP John Mann said: " This is more than a passing problem. The FCA ought to be strengthened, but it would appear that it is being weakened. With its culture reviewed, dissipated and destroyed, it is being neutered."
He added that 'consumer champions' at the regulator had been systematically removed over the past four months.
Meanwhile Mark Garnier, Conservative MP, warned: "Have we perhaps, on occasion, been guilty of what sports commentators do when a poor goalkeeper successfully saves many, many shots, but, when he lets through one crucial goal, is criticised by everybody for not being up to the job?"
Bebb noted: "I am an Everton football supporter, and we have been patient with Tim Howard. It is not that he made one mistake and allowed one goal to be scored; he has conceded half a dozen such goals this season. It is the same with the regulator. It is not the one mistake that we complain about; it is a pattern of behaviour."
Ultimately, no vote of confidence was held. Bebb closed out the session, saying: "The House should reflect on the fact that we heard 13 Back-Bench speeches but only two were mildly supportive of how the FCA is operating. There is an important message in that point: the FCA does need to reform. Although we all hope that the new chief executive will be a fresh brush within the FCA, he should be aware that he has a lot of work to do to rebuild confidence in the regulator."
Speaking to Life Insurance International (LII), a spokeswoman for the FCA said: "We remain committed to our statutory objectives as a strong, independent regulator determined to work in the best interests of consumers."