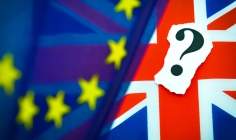 Insurance experts have told Life Insurance International (LII) that Solvency II is highly unlikely to be watered down for UK insurers following the Brexit vote.
Although Solvency II looks certain to remain in place, at least in the short term, Victoria Sander, a partner at Linklaters, has said there may be room for to deviate from the regulatory regime over time, and there may be a change of pace.
Sander explains that Solvency II was originally a project in which UK regulatory bodies had a significant impact in terms of shaping policy and contributing technical expertise.
"This carried into Europe some of the regulatory concepts which the UK had been applying domestically," says Sander.
Given the sheer scale of the challenge of unpicking EU law from domestic provisions, Sander says the UK Parliament may well pass legislation to provide for the entire Solvency II regime to continue whilst it reviews whether other changes are desired on a national level.
Room for manoevure
She notes: "There may be room for the UK to deviate from Solvency II over time. For instance, there have been some concerns expressed, not least of all by the Bank of England, regarding the risk
margin and whether this operates as originally intended."
Gareth Evans, told LII it is highly unlikely the UK's Prudential Regulation Authority "will water down"
the consumer protections in Solvency II .
He says: "It does not feel like the situation in 2008 where capital felt stretched."
LII also understands from a senior figure representing insurers in Europe that there will not be any great changes to Solvency II. While there may be a change of pace in the implementation of Solvency II, it is felt that insurers do not want to jeopardise the regime.
Robert Gothan, CEO and founder of Accountagility – a business process management specialist, also believes the sheer amount of investment in Solvency II from insurers across the UK means that it is unlikely that this directive will disappear overnight.
Gothan says: "Despite being seen by many insurance firms as a disadvantage for conducting business outside the insurance industry, UK regulators and insurers were big drivers of this legislation."
In Gothan's view, the UK insurance industry will want to retain its access to 28 markets across the EU.
He argues that if Solvency II is relaxed for UK firms, it is highly implausible that they will be able to have access to the single market in the future.
Equivalence
"The EU drives the regulatory environment, and as such UK firms will need to remain competitive across this landscape. Ironically, this means that UK firms will probably need to create equivalents to certain EU directives, such as Solvency II," says Gothan.
Jonathan Howe, UK insurance leader at PwC, also feels Solvency II will almost certainly remain.
Howe says: "Too much time, money and effort has been invested and the regulation is enshrined in UK Law. Additionally, the insurance industry should not expect significant dissolution of 'cumbersome' EU regulation, given the perception that the UK has a history of 'gold plating' insurance regulation."
Case study: L&G
Following the UK Brexit vote, Legal & General has updated the market on its balance sheet strength and specifically its Solvency II ratio, credit portfolio, derisking actions and providing cash generation guidance for the half year.
The insurer said its Solvency II surplus is approximately £4.9bn and it expects its net cash for half year 2016 to be up 15%. It added that it runs an 'A minus' rated credit portfolio of £44.8bn.
Legal & General said its central planning scenario, ahead of the referendum, was for a 50-50 probability of a vote for the UK to leave.
The insurer said: "We positioned our balance sheet accordingly to reduce risk for our customers and shareholders. We undertook a number of derisking actions in respect of our asset portfolios, including the traded equities held within our shareholder funds, before the Referendum to mitigate our balance sheet against the downside risk of a "leave" vote."
Regulatory capital balance sheet
L&G said it estimates, based on market conditions at 4:30pm on 27 June 2016, the group's Solvency II coverage ratio (PRA basis) was c.156% with eligible own funds of c.£13.7bn, a solvency capital requirement (SCR) of c.£8.8bn and hence a surplus of c.£4.9bn.
The insurer said its year-end 2015 Solvency II balance sheet (PRA basis) had a coverage ratio of 169% with eligible own funds of £13.5bn and a SCR of £8bn resulting in a surplus of £5.5bn.
According to L&G, changes in the first half of 2016 include the payment of the 2015 final dividend of £592m reduced the coverage ratio by c.7% points and the acquisition of the £2.9bn UK annuity portfolio from Aegon reduced surplus by c.£50m and the coverage ratio by c.3% points.
The increase in the SCR from year-end 2015 has largely been driven by the fall in risk free rates.
Overall, L&G said its Solvency II balance sheet has demonstrated its resilience to market volatility, including that caused to date by the EU Referendum outcome.
Evans told LII Royal London's Solvency II balance sheet has been marginally hit. He said: "We are looking to ride it through."