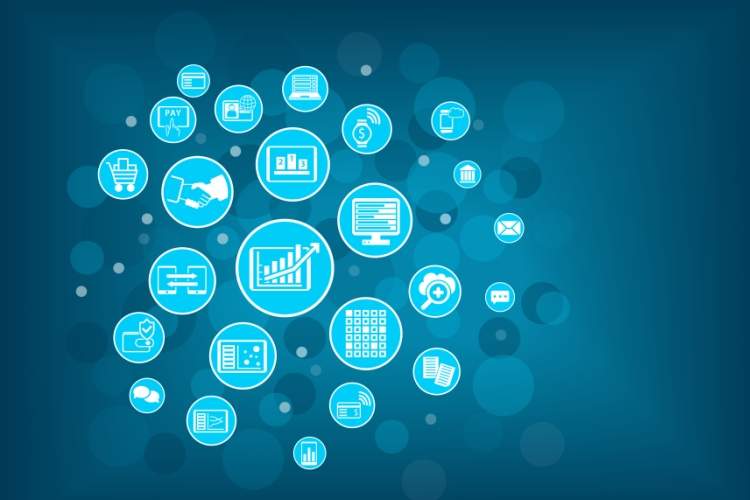 David Vanek, the CEO and co-founder of InsurTech Anorak tells Tanya Pineault why life insurance distribution is "broken", and how Anorak has built an API platform that enables insurers to disintermediate financial advisers by distributing products and services directly to consumers. Vanek also  explains how Anorak is using data science and open banking to assess consumers' protection needs and offer personalised services.
Having launched in 2017 and co-founded by David Vanek, CEO and Vincent Durnez, CTO, Anorak is backed by Kamet Ventures, a €100m InsurTech incubator funded by AXA.
Earlier this year, it partnered with financial API provider, TrueLayer, to enable one of the first application of PSD2 rules in the life insurance market.
PSD2 means European banks must open their data and infrastructure to fulfil regulatory requirements.
Anorak will use financial data made available via PSD2 to predict the cover needed by individual customers and match them to the best policy.
Life Insurance International (LII): Anorak launched in 2017 and already you've received great support.  Why did you choose to launch Anorak?
David Vanek (DV): We created Anorak because we think that life insurance distribution is broken.  Products are not easily accessible to people and depending on their net worth; a financial adviser may or may not be interested in their business, which has created a protection gap.
The other issue is that distribution networks are not scalable, as most of those products are sold offline, so we've created Anorak to break this bottleneck and to make sure that anyone can get easy access to personalised and regulated life insurance advice in less time than it takes to purchase a flight.
We built a platform that is accessible for everyone through the services they already use, whether it be your mobile banking app, your mortgage broker or any e-commerce platform. We designed the API so that the platform may be integrated by any distribution partner to deliver regulated life insurance advice to anyone.
LII: How will Anorak's technology innovation impact insurance brokers?
DV: We think the debate on whether or not the robot will replace the human is the wrong debate.  It is more about creating new opportunities and new channels.  With this multichannel experience, a user can start online, then decide to talk to an adviser offline, ensuring the data we capture online is available to the adviser offline and vice versa.
It's a truly omnichannel conversation and we at Anorak are able to engage wherever the consumer would like to, ensuring that the conversation does not break down when the user goes offline.  Advisers still have a great role to play in that space, it's just a matter of making sure the technology they use is the one the end user is expecting.
LII:  How exactly is Anorak helping the intermediary with the onboarding process?
DV: Anorak can do two things for intermediaries; it can provide them with sophisticated technology to create personalised recommendations and distribute them digitally, reducing the costs to sell.  By doing so, it can also create new distribution channels in platforms like Amazon or gig-economy platforms, as examples.
The vision is to make the life and protection conversation accessible in any channel that is relevant for the right audience.
LII: On a day-to-day basis, what impact will Anorak's market entry have on insurers and consumers?
DV: The short term impact for insurers is that they can start distributing directly online, gaining a direct line with consumers.
The advice is personalised and can be delivered over the term, creating an ongoing conversation.
It will allow users to make adjustments to their own protection, and the insurer to become a true protection companion.
With Anorak, we are constantly revising the user's data data over their policy term.
InsurTech Anorak
LII: So is Anorak trying to create a dynamic experience for the user?
DV: We designed Anorak with the end user in mind only so that it can also be used by anyone in the value chain.  Although we are not a B2C brand; the platform has been designed looking at people's needs and how they interact with the platform.
LII: How do you expect the life insurance industry to change in the next few years?
DV: We are having conversations with insurers, and they are starting to understand and onboard new technology.
Within 5-10 years, we start to see a more realistic timeline for change.  There are many things that will change, including product evolution, consumer lifestyle matching, and putting more of the control into the hands of the end user.
Distribution will have also changed greatly during this time. It is likely that at some point behavioural data will be embedded into the pricing of insurance products, also segmenting it further.
LII: What are the key challenges facing Anorak?
DV: There are two challenges; the main one is execution capacity, as in hiring talent and ensuring we can attract the best brains in technology and data-science.  We are based in London, so coming up against the likes of Google and Facebook can take some extra effort when convincing people that insurance can also be exciting.  So the talent war is a big one.
Next, I think the pace at which the industry will adopt innovation and change is a bit of a problem. As a start-up, you have only a certain amount of cash, and there is a disconnect between our timeline and the speed at which the industry can change.
Some of them are fast however, so you just need to find the right ones to convince.
 InsurTech Anorak
LII: Please share with our readers about some of the most innovative areas that Anorak is now up to.
DV: Anorak is about understanding a user's profile by assessing their data.  An example would be through open banking, and matching them with the best strategic product accordingly.  So, if you accept to share your bank transaction data with us, or if Anorak has been made available through your bank, we use that data to assess what protection you need.
We also monitor your situation in the background, prompting you if we feel you need to reconsider your protection, due to a changed situation.   This is revolutionary, because few insurers are looking at open banking data and we are the first in the InsurTech space to use it.
LII's assessment of Anorak
The use of artificial intelligence and machine learning is bridging a gap between policyholders and their providers, enabling the provider to play the role of trusted advisor throughout the entire policy term in a way that has never been possible in the past.
By properly utilising consumer data, Anorak is well-positioned to create tailor-made insurance options and intuitive software.