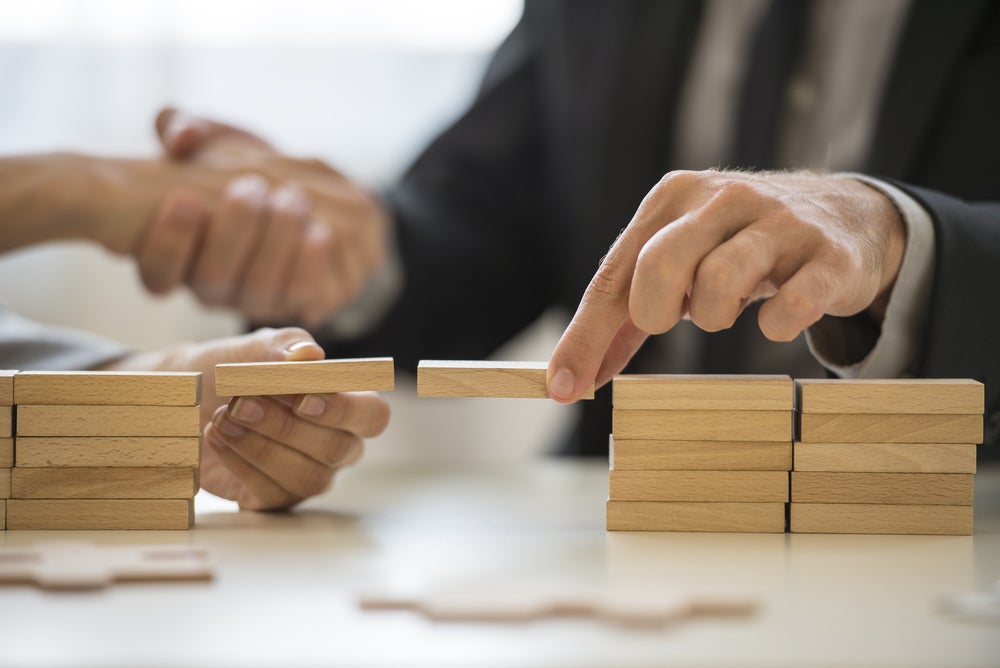 The global insurance gap now stands at $162.5bn. This is only a slight reduction from the $168bn in 2012 or 3% in six years. Can anything reduce this divide? Patrick Brusnahan writes
Despite general economic growth since the 2008 crash, the insurance gap is not closing.
The global insurance gap is still a prevalent problem. According to Lloyd's of London, this is particularly striking when it comes to emerging countries, which are the least insured. The region accounts for $160bn, or 96%, of the total global insurance protection gap.
In contrast, the developed world has an average insurance penetration rate which is twice as high.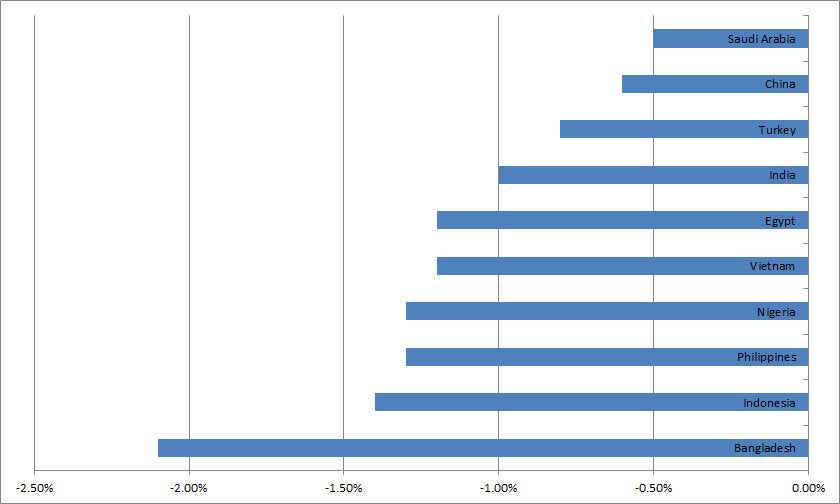 Developing nations currently have the biggest gap. The report from Lloyd's of London, A World at risk: Closing the insurance gap, names Bangladesh, India, Vietnam, Philippines, Indonesia, Egypt, and Nigeria as counties with an insurance penetration rate of 1%.
Very little has changed since 2012. The insurance gap has decreased by a minor 3% and the 10 least insured countries are the same as they were back then. However, four more countries (Japan, Russia, United Arab Emirates, and Sweden) are now also identified as underinsured.
Bangladesh has the largest insurance gap at 2.1% of GDP, not dissimilar from the level recorded in 2012. Seconds highest is Indonesia at 1.4% of GDP and then the Philippines at 1.3%.
However, the insurance premium per capita in Bangladesh is $8, but most people have no insurance whatsoever. Affordability is the main barrier to being insured in the country, but also lack of understanding and a limited trust in the companies is also limiting the market.
On the other hand, the country is trying to improve its insurance penetration. In 2017, the World Bank launched with Bangladesh an initiative to develop the sector.
Some countries with such an insurance gap need to worry about are natural disasters. Indonesia and the Philippines are located along the Ring of Fire region where most of the world's earthquakes and volcanic eruptions happen. Both countries have seen rises in per capita GDP in the last two decades, but annual income remains low. Therefore, investment in insurance, disaster prevention and early warning systems has been lacklustre.
Measures are being taken in these countries as well. The Philippines Government introduced the National Disaster Risk Reduction and Management Plan 2011-2028 under which a number of foreign and World Bank-backed initiatives are in place to aid protection for government-owned assets and infrastructure.
China remains the country with the largest insurance gap in absolute terms. It's insurance market is still developing despite some growth in recent years.
GLOBAL UNDERINSURANCE IN ABSOLUTE TERMS ($BN)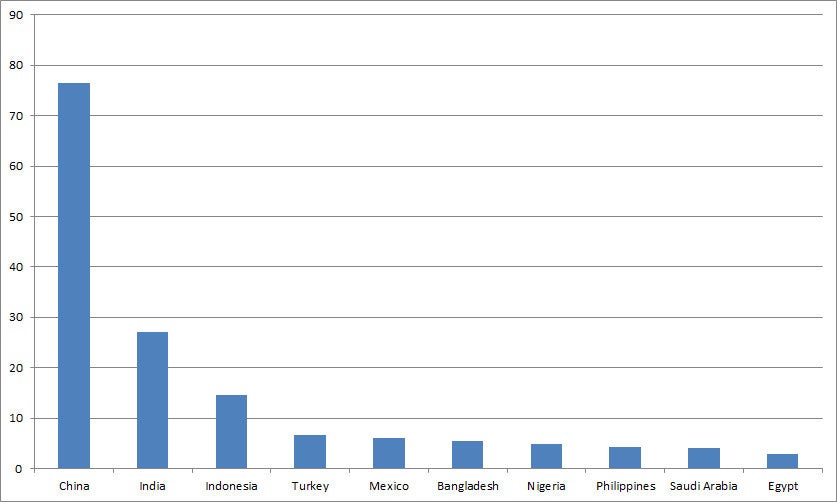 Between 2004 and 2017, 98% of losses resulting from natural catastrophes were not covered by any insurance. This is very slightly lower than the 99% recorded in 2012, so there is a glimmer of improvement.
India and Indonesia, the 7th and 17th largest economies in the world respectively, have relatively young insurance markets. Combining high GDP at risk and a newly emerging culture of insurance adoption means these countries suffer greatly in absolute losses.
On the other hand, Germany, France, and the UK are fairly adequately covered relative to expected losses. Between 2004 and 2017, two-thirds of the losses from natural catastrophes were recovered through insurance. Crucially, these countries have a culture of protecting against loss.
The same thing cannot be said about all of Europe. Italy suffered high levels of uninsured losses from natural catastrophes, including a series of earthquakes. Only 12% of these losses were actually insured.
Europe is not the only continent has varies in its insurance gap. Nigeria has an insurance penetration rate of just 0.2% of GDP, but South Africa's rate is 2.7%. Furthermore, Bangladesh lies at 0.2% while Japan hit 2.3%.
Lloyd's of London first analysed the insurance gap just after the recession. It is natural to assume that things would have improved, but it appears to have not. With threats such as cyber and natural disasters only set to become costlier, the insurance gap needs to be addressed sooner rather than later.