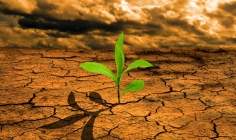 Swiss Re says life insurance premiums in emerging markets are forecast to grow by 10.7% in both 2016 and 2017 underpinned by the improved use of digital technologies and the adoption of more customer-centric models.
Swiss Re's Global insurance review 2015 and outlook 2016/17,meanwhile, explains that in emerging markets, premium income rose by an estimated 10.6% in 2015 after a 7.4%-gain in 2014.
Growth was strongest in the emerging Asian countries (up 13.2%). In China, premiums were up 12% and in India by 7.7%, the latter after five years of contraction and stagnation due primarily to regulatory changes.
The report noted that life insurance premium growth strengthened to 8% in Latin America while in Central and Eastern Europe, life insurance premiums were down 1.7% in real terms, led by a decline in Russia because of the economic recession, high inflation, unfavourable currency moves and weakening credit which had fuelled growth before.
Commenting on the figures, Kurt Karl, Swiss Re's chief economist said: "Global economic growth is a good sign for insurers. This is especially so in the emerging markets, where urbanisation and growing wealth will support overall sector growth.
"We've said for some years now that emerging markets are the growth engines for the insurance industry – and this is expected to continue for at least several years more."
Emerging markets breakdown
Among the regions, life and health insurance premiums are increasingly concentrated in emerging Asia, which had a 69% share of the emerging market total in 2015, up from 60% in 2012, says Swiss Re.
Premium growth in China was strong at 16% again in 2015, supported mostly by sales of traditional life policies.
However, report says unit-linked investment products and participating life policies were negatively hit by the year's stock market volatility.
To date, Swiss Re says China accounts for almost half (49%) of all emerging market life and health premiums, and contributed two-thirds of the emerging regions' total premium growth in 2015.
Growth elsewhere in emerging Asia was strong also, with an acceleration in India due to a revival of unit-linked products and improved performance in bancassurance.
In terms of life and health insurance, the report says Indonesia, Thailand and the Philippines have all maintained average annual real premium growth of close to 10% over the last decade.
According to Swiss Re, life and health insurance premium growth in Latin America was stronger in 2015 compared to 2014.
It explains the gain was mostly due to strong growth in Brazil's large variable life insurance market at the beginning of the year, although momentum faded quickly mid-year as recession began to bite.
The report says: "Generally resilient growth elsewhere in the region, in particular an acceleration in Mexico to 5.9% from 3%, helped offset a steep decline in premiums in Venezuela, where high inflation is eroding the value proposition
of life products."
What is clear from the Swiss Re review is that The MENA region had a better performance in 2015, in spite of heightened geopolitical tensions and sustained low oil prices. L&H premiums rose 7% in 2015 from over 4% growth in 2014.
The improvement was mainly due to a strong rebound to 11% growth in Turkey after a 8.7% decline in 2014
Swiss Re's report adds that growth in the UAE has slowed from high double-digits in 2009 to around 10% in 2015.
Looking ahead, the Swiss Re report highlights that life and health insurance premium growth in the emerging markets overall is expected to be relatively stable at around 11% per annum in 2016 and 2017.
It says: "This will be supported by strong expansion in China, where the major driver will be accommodative government policies, which will offset slower GDP and income growth.
The report adds: "Some improvements are expected in Latin America assuming a bottoming out of the region's key economies, including Brazil, Argentina and Venezuela.
"Premiums in Latin America are now projected to increase by close to 6% per annum in 2016 and 2017. In CEE, a more robust recovery in premiums is projected in the coming two years based on the assumption that economic growth in the region will rebound."
Advanced markets 2015 review and outlook
In advanced markets, in-force real premium income for life insurance is forecast to rise by 2.4% and 2.6% in 2016 and 2017 respectively, up from about 2% this year, says the Swiss Re report.
The reinsurer explained that in the US, regulatory changes – including increased scrutiny of the use of captive reinsurance and an expected move towards principles-based reserving – will impact business opportunities.
In the US, Swiss Re says sales of term insurance products increased 2% (nominal) in H1 2015, after declining slightly in the previous year.
It notes that sales of disability insurance in the US have improved also, while new business demand for long-term care continued to weaken due to higher prices.
Meanwhile, in Canada, Swiss Re says term sales recovered modestly, up 3%, in H1 2015 after a dip in 2014.
The reinsurer adds that the protection business in the UK is also growing again after a long period of contraction. In H1 2015 Swiss Re says, protection sales rose by 3.7% following annual declines of close to 4% in both 2013 and 2014.
Meanwhile, In Germany, Swiss Re says term sales were down 4.4% in the first two quarters of 2015, while sales of disability products grew by 5.8%. Long-term care insurance sales in Germany improved solidly also.
In Italy, protection sales are projected to have grown again too, albeit marginally.
Speaking to Life Insurance International (LII), Karl says: "The global economic outlook is looking good, particularly in the US and UK which will help global growth.
"Europe is muddling along, which has been the case for several years now. It is not looking robust, but is certainly growing."
He adds that life insurance premiums and profits are expected to continue to grow, despite the low level of interest rates and there is a lot of "robust growth" in emerging markets.
Timetric insurance report on emerging markets
The Swiss Re report follows an insight report available at Timetric's Insurance Intelligence Center (IIC), noting the key high-growth emerging insurance markets Timetric has identified include Mexico, Indonesia, Kenya, Turkey and Vietnam.
According to the Timetric report, Emerging Markets – Identifying sources of Growth in the Insurance Industry, the markets of Mexico, Indonesia, Kenya, Turkey and Vietnam exhibit similar characteristics such as rapid growth in GDP, household income and industrialization.
According to the Timetric insight report, key opportunities and challenges insurance markets in Mexico, Indonesia, Kenya, Turkey and Vietnam include the following:
Opportunities
The insurance industry in emerging markets fuelled by economic growth
The Rise in internet access to support e-commerce
Increasing international trade and exports to boost growth in the insurance industry
Investments in infrastructure and construction to drive growth in property insurance
Growth in urbanization to increase demand for insurance
Travel and tourism industry to support travel insurance
Low insurance penetration to spur growth
Favourable demographic factors to benefit the insurance industry
Challenges
Evolving regulations to affect the insurance industry
Lack of infrastructure is a challenge for foreign insurers
Lack of consumer awareness impedes insurance penetration
High levels of fraud and crime to impact the insurance industry
Natural disasters may lead to high claims payouts
Takaful insurance could threaten conventional insurance