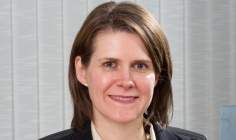 Cigna has already made a bold claim by promising to breathe "new life into the stagnant UK life market".
One way the business aims to achieve this goal is by deploying its experience in the travel insurance market, and its experience of working with affinity partners across many sectors.
According to Cigna, its individual life insurance products will be straightforward, easy to understand and convenient to buy.
CEO Susan Stevenson says: "We are already working with a broad range of affinity partners in the travel insurance sec-tor, and our impression from them is that they are not being particularly well served by their life insurance partners. "That is even assuming that they are being served at all – in many cases, we will be giving them the opportunity to offer life insurance to their customers for the first time."
One reason why Cigna believes consumers buying life insurance products through affinity brands are being let down by current insurers is that products are not designed to meet their specific needs for simple, afford-able and easy-to-buy insurance cover.
"That is what we will be working on with our affinity partners to address this issue," Stevenson says. "We're not coming to the market with a legacy of having created life insurance solutions for other channels that we now need to convert for affinity partners; our back-ground is in affinity and we will bring the expertise we have developed in flexible product design to the life market."
In Stevenson's view: "More people need life insurance, but there is a level of apathy to overcome. Trusted brands are much more likely to be able to do that, so we believe affinity deals will work very well."
Stevenson adds that Cigna has invested a "tremendous amount" in the last few years in digital and mobile capability, because that is something partners have told Cigna that is extremely important to them.
"Life insurance has been a bit of a laggard in the digital space, but mobile and social media are crucial resources for consumers as they do their research. We will be working with affinity partners to help them capitalise on this."
Cigna team sees itself as a marketer as much as an insurer, and that informs the way it works with its partners, says Stevenson.
She says: "For example, we have considerable expertise in areas such as customer acquisition and cross-selling. "We are also conscious of the need to ensure our partners optimise their brand value, so for example on travel, we never turn away their customers or members when they are looking for insurance."
Commenting on Cigna's strategy to work with affinity players, Andy Couchman, co-chairman of Protection Review, says: "I think it is right that insurers are looking at other options [to expand the market]. The key for the affinity player is having the right insurer to partner with."
In Couchman's view, while strategies may look good on paper, making them work in practice can be more difficult." Trevor Hatton, partner, financial services – insurance at Ernst & Young, says a number of affinity groups in the UK have tried to find insurance partners.
But for the major UK incumbents, he says: "I am not sure that deals with affinity players are high on their list as they are focused on their existing customers. "However, for a new entrant it is not unreasonable to assume that affinity groups will be interesting."
The affinity opportunity
Taking every opportunity to sell to customers via affinity, and increasing the number of affinity partnerships, were key points highlighted in the report Beyond 2020: Skills required for future success in UK life, pensions and health insurance – a view, released by the Chartered Insurance Institute and EY in 2014.
The report forecast that by 2020 and beyond, among forces shaping the industry will be a continual stream of PPI-like scandals, regulatory reviews and poorly managed consumer expectations around sales, which will sustain low trust in large, traditional financial services providers.
The report predicted: "Certain specialist players will stand out as exceptions if they are actually prepared to live their brand values and increase transparency, particularly around fees and benefits."
By 2020, the report forecasts that only the affluent will pay for advice and what remains of the market will increasingly rely on social networks for recommendations and advice.
Fast facts
Cigna Insurance Services rebranded from FirstAssist Insurance Services in September 2013.
Its core focus areas in insurance include health and accident, protection, legal protection and travel.
Cigna Insurance Services' affinity partners range from banks and building societies, insurers and brokers, through to motoring organisations, travel companies, unions, retailers and affinity clubs and memberships