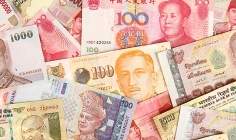 The Asia region still has good growth potential for life insurance, particularly for developing markets given the low penetration rates, and higher personal consumption due to ongoing economic growth.
For more developed markets, the aging population will drive the demand for pension and health related products.
We expect increasing demands for insurance policies as part of customers' wealth management [needs] and to see more innovative products, such as investment-linked, foreign-currency annuities.
Life insurers are also likely to put greater emphasis on the sales of higher margin policies as their capital requirements increase.
In general, protection plans with regular premium payment terms tend to be more profitable than single premium term. There is therefore a gradual trend towards offering more regular premium plans across Asia.
Distribution trends
Traditional tied agents and bancassurance continue to be the main distribution channels, although some markets find it challenging to expand a life agency force or recruit good quality life agents.
Internet and telemarketing are the channels for simpler products,[in Asia], such as accident insurance.
Life insurers which have established sizeable productive agency forces (like AIA, Prudential, China Life or major domestic life insurers) have competitive advantages over life insurers who focus only on the bancassurance channel.
This means growth dynamics are likely to remain strong for life insurers in Asia with multiple distribution platforms in the market.
The high growth potential is therefore attractive to new players from more well-developed markets.
However, competition can be intense, which creates a high entry barrier for latecomers. Nevertheless, foreign conglomerates from maturing markets will continue seeking to gain market presence in the rapidly growing markets.
In general, Japanese life insurers tend to be more active given the higher insurance penetration and ageing population coupled with a saturated market in Japan. They tend to be active in emerging Asia markets, like Indonesia and Thailand.
Challenges
The main challenges for Asian life insurance companies include:
– Insurance awareness in some emerging markets remains low. Consequently, certain countries in Asia, such as Malaysia, attempt to encourage insurance take-up rates by giving tax-incentive measures.
– The lack of long duration assets is still a key issue in Asia. Insurers find it difficult to manage their asset liability mismatch gap. Hence, this exposes them to low interest rate risk. There is also a gradual increase in exposure to currency risk through investment in foreign debentures for seeking higher investment yield.
– Insurers are facing upward pressure on expenses due to rising overheads and fixed costs such as office rental and higher minimum wages in countries such as Indonesia.
– The lack of a talent pool in some markets might constrain the development of the life insurance sector. Certain markets are struggling to recruit productive agents to expand their distribution coverage.
– Life insurers' business generation activities could sometimes be disrupted by political and economic instability, such as in Thailand, Indonesia. Additionally, evolving regulations in some emerging markets could lead to changes in the insurers' operational process and sales practices.
– Life insurers in Asia are also subject to interest rate volatility. Moderately rising bond yields will be positive for life insurers on an economic value basis. However, a significant rise in bond yields will be negative for insurers that are selling single-premium whole-life insurance products substantially through bank channels.
Opportunities
In terms of the main opportunities for Asian life insurance companies [in the first place], life insurance penetration rates vary in Asia Pacific.
Meanwhile, other than maturing markets such as Japan and South Korea, APAC countries are relatively lowly-penetrated, leaving room for premium growth. An ageing population along with regulatory incentives has also accelerated the demand for protection-type policies
In second place, the life market landscape in Asia continues to evolve as markets further liberalise. As an example, relaxed foreign ownership limits encourage foreign investment in the Asian life sector.
Furthermore, a change in sales practices, such as the launch of a commission-free life insurance sales programme by Monetary Authority of Singapore, is likely to prompt a re-evaluation of life insurers' strategies on distribution in the market.
The forming of AEC (ASEAN Economy Community) in 2015 further encourages a more open market among ASEAN countries, including Singapore, Indonesia, Malaysia and Thailand among others) and we expect life insurers with strong capitalisation and higher underwriting capacity to benefit the most from this development.
Finally, the launch of a risk based capital regime and higher paid up capital requirement has led to market consolidation. M&A has been observed to be more prevalent in growing markets such as Indonesia and Malaysia.
APAC markets such as Japan and Korea have been increasingly eager about overseas acquisitions, especially in the Asian region, to branch out from their maturing markets