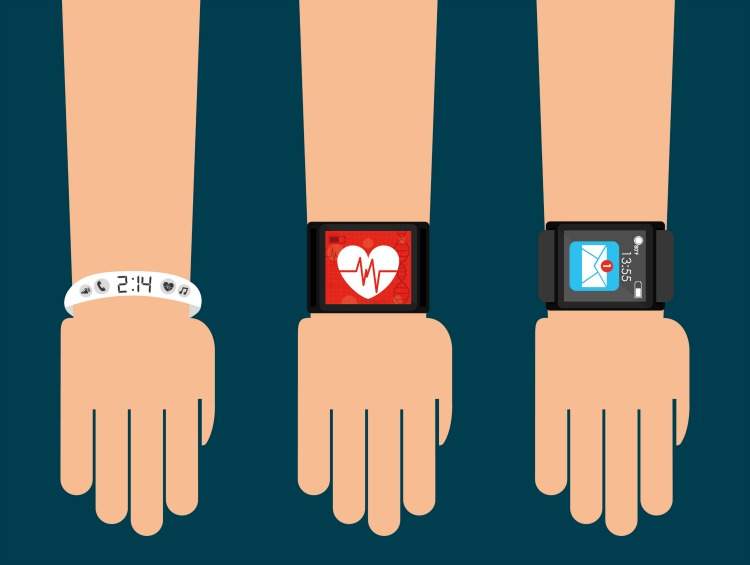 The project aims to provide evidence that the YuLife and gamified apps incentivise change while improving individual health and wellbeing outcomes.
Meanwhile, GlobalData surveying indicates younger consumers are more likely to share data from a wearable fitness tracker with their health insurer.
As per GlobalData's 2022 UK Insurance Consumer Survey, 46.3% of all UK consumers suggest they are willing to share data from a fitness tracker with a life insurance company in return for financial rewards for healthy behaviour. Notably, the willingness to share data is much more pronounced among younger individuals. Among those aged 18–30, this proportion rises to 63%. This suggests a higher level of openness and acceptance of data sharing among younger demographics, potentially driven by factors such as familiarity with technology and a greater emphasis on health-conscious behaviours.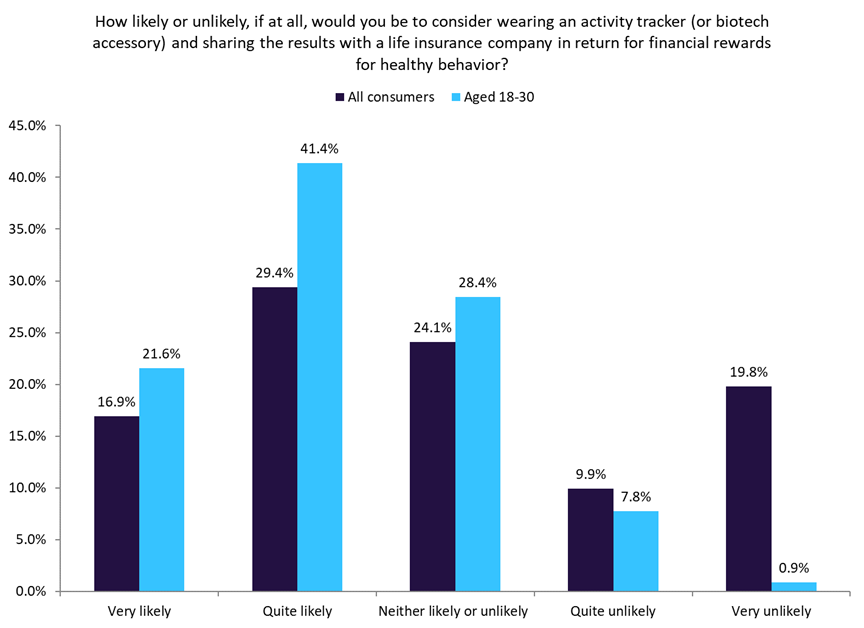 Researchers at the University of Essex will use quantitative methods (including artificial intelligence) and longitudinal analyses to determine the causal relationship between YuLife app engagement and improvements in health, such as reduced cardiovascular risk, increased physical activity, and improved mental wellbeing. In addition, the project should help YuLife understand the risk mitigation achieved by its app as well as the economic impact on a business and the health of its workforce.
YuLife is an insurtech company that specialises in providing innovative life insurance solutions by integrating technology and gamification into insurance. Its primary focus is on promoting and incentivising healthy lifestyles among individuals, with the aim of enhancing overall wellbeing. YuLife offers life insurance products that incorporate wellness programmes, whereby policyholders can earn rewards and benefits based on their engagement in various healthy activities. These activities are tracked through wearable devices such as fitness trackers, and the data collected is used to assess and monitor policyholders' health and wellbeing.
By incentivising healthy behavior through financial rewards, insurance companies can encourage individuals to adopt and maintain a healthier lifestyle. This approach not only benefits policyholders by potentially reducing their insurance premiums or offering other financial incentives, but it also benefits insurance companies by promoting overall wellbeing and potentially lowering the risk profile of their policyholders.
However, there are barriers to uptake of wearable devices. GlobalData's 2022 UK Insurance Consumer Survey indicates that data privacy and security concerns are the main reasons why individuals would not consider wearing an activity tracker and sharing the results with a life insurance company. 34.3% of respondents said the reason they would not be willing to wear an activity tracker and share results was because it involved sharing too much personal data, while 25.5% of respondents indicated that they had privacy concerns.
Overall, there is potential for life insurance companies to leverage the willingness of UK consumers (particularly younger demographics) to share fitness tracker data in return for financial rewards. Yet insurers must ensure robust data protection measures and transparent communication about how consumer data will be used in order to address concerns and build trust among their customers.