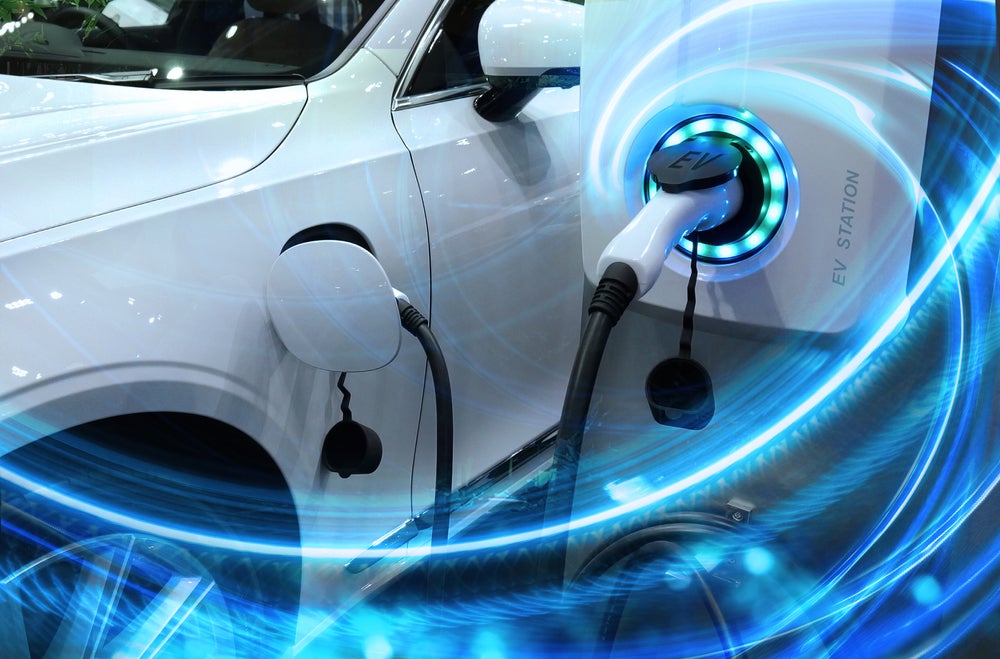 Spiraling energy prices could slow down growth of the electric vehicle (EV) and insurance market going forward as the savings from charging this type of vehicle compared to filling a tank with petrol or diesel are narrowing. In addition, consumers also face having to pay more expensive premiums to insure their EV compared to traditional petroleum-fueled ones.
EVs have rapidly proliferated over recent years, with GlobalData forecasting that the global EV insurance market will be worth $507.3bn (GBP470.3bn) by 2033, up from $49bn (GBP45.4 bn) in 2020. Government-led initiatives around the world have focused on the transition towards net-zero emission targets, favoring the greener EVs over their combustion-engine predecessors – petrol and diesel cars. With a ten-fold growth projected, understanding and pricing the risk profile of these new vehicles without decades of data and experience has become a pressing need for insurers. However, unprecedented energy price hikes at a time when inflation has shot up will bring volatility in the shift towards the electrification of vehicles.
EVs are more expensive to buy than traditional petroleum-fueled ones, but drivers would typically make savings on the cost of driving as charging them was significantly cheaper than running a petrol or diesel car. According to our 2021 UK Insurance Consumer Survey, EVs are also more expensive to insure, with someone with a petrol or diesel car typically paying in the range of GBP200–299 to insure their car, while those with an EV are paying an extra GBP100. Claim costs are higher for EVs owing to expensive batteries, advanced in-vehicle technologies, and constrained supply chains – all of which drive premiums up.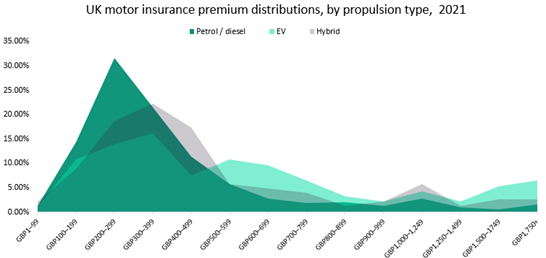 Now that the cost-of-living crisis has caused a surge in EV charging costs, any potential savings are becoming slimmer. Prices to charge on publicly accessible chargers in the UK have gone up by 42% since May 2022. According to motoring group RAC, drivers using public infrastructure to charge their EV will save less than 1p per mile compared to those with a petrol car driving at 40 miles to the gallon. While the situation is not as bleak for those charging at home, not everyone has a driveway to do so.
This brings the question of whether EVs will become less attractive to consumers, considering that they would also need to splash out more cash when buying them – and to insure them – at a time when most are seeking to cut costs. If energy prices continue to go up, savings for EV owners will fall further, potentially making this type of vehicle less attractive to consumers who cannot charge their vehicle at home or are less concerned about green technologies. Governments will need to find ways to ensure net-zero emission targets are met despite the headwinds.
Meanwhile, insurers will need to find ways to make EV insurance less expensive. Insurers must get to grips with EV technology to better understand the nature of their risk and more accurately price premiums. Furthermore, falling EV prices, greater battery ranges, and expanding charging infrastructure will contribute to reducing insurance premiums.