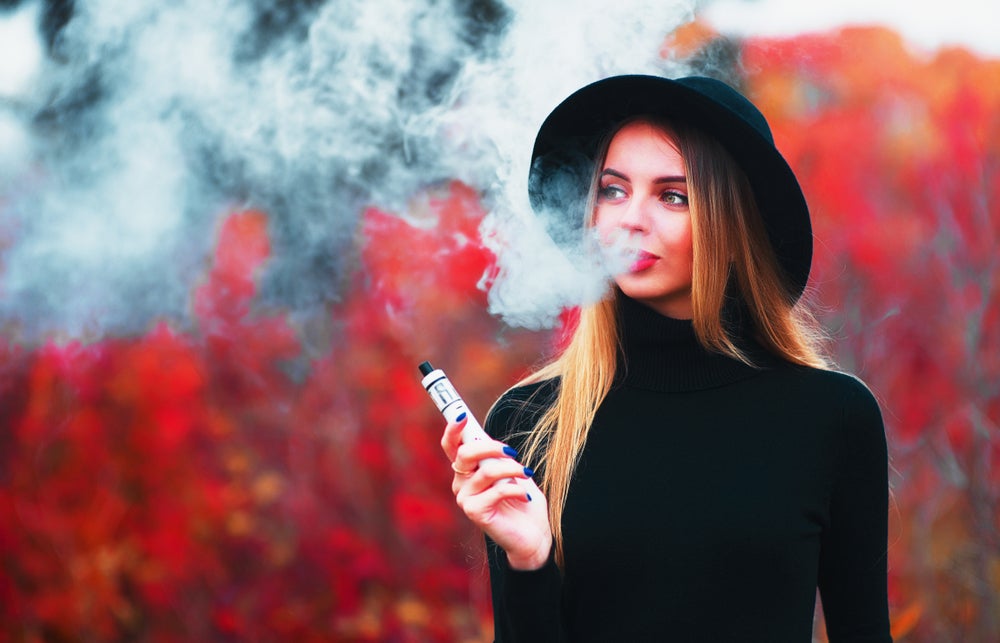 Recent deaths related to vaping in the US highlight the need for insurers to have robust data sets in order to accurately assess risk. Without these data sets, insurers offering lower premiums to vapers could face unprofitable underwriting, driven by unexpectedly higher claim numbers or costs.
Most insurers do not differentiate between smoking and vaping when underwriting life insurance. One such insurer that does is Reviti, which offers discounts on life insurance premiums if its customers stop smoking or switch to vaping. However, following the ninth vaping-related death reported in the country, this offering may be somewhat premature.
Vaping has grown in popularity in recent years, especially among young people. According to the Centers for Disease Control and Prevention, 18–34-year-olds accounted for two thirds of the 530 lung injury cases caused by vaping. While doctors, public health experts, and cancer charities in the UK agree that vaping is less risky than smoking, bans on the sale of e-cigarettes have been enacted in some form in three US states, as well as in India and Israel.
One of the main issues with e-cigarettes is that the products are still in their infancy. The long-term health effects have yet to be seen – cancer, for example, does not develop in cigarette smokers overnight. This has implications for companies like Reviti, since life insurance is by design a long-term product. Reviti has no way of knowing what effects prolonged vaping will have on an individual's health as such data is not yet available on a large enough scale. This may lead companies to underestimate the risks associated with vaping or, in the case of an unlikely blanket ban on e-cigarettes, make their offering obsolete.
While large historical data sets are particularly critical for protection and health insurance given the time taken for many health symptoms to appear, their importance nonetheless extends beyond these markets. For example, there are still cases of crashes involving semi-autonomous vehicles.
While these cars are designed to increase safety while driving and will undoubtedly do so once the software is perfected, the lack of available data means it is probably too early for insurers to begin offering massive discounts for such vehicles. Therefore, it is understandable that insurers are slightly hesitant to leverage new products and technologies until they have sufficient data at their disposal.