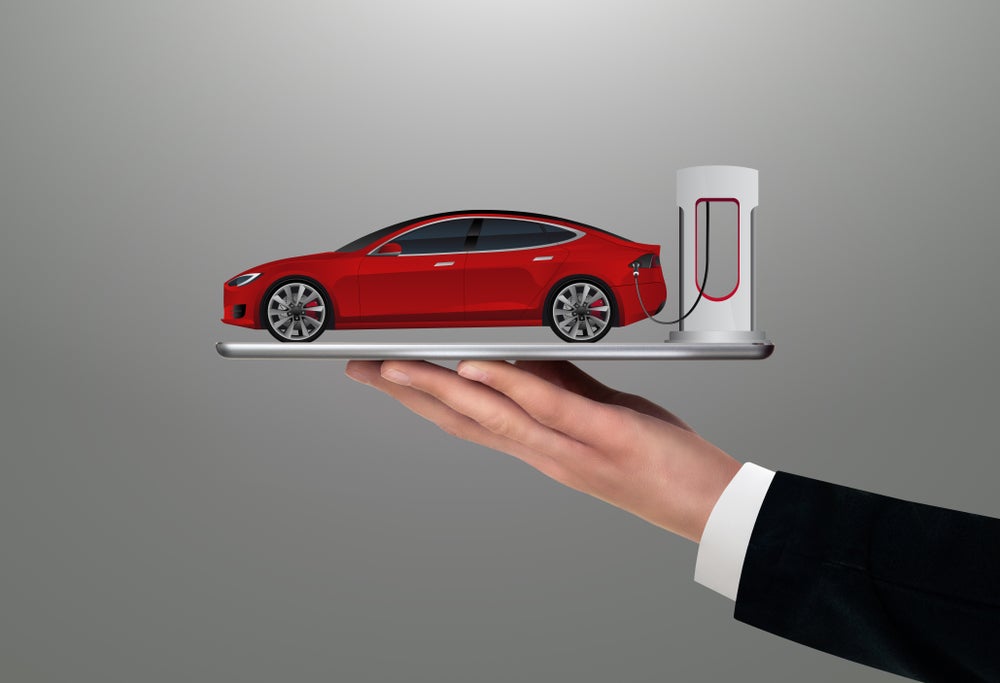 A combination of supply-chain constraints and surging fuel costs over the past few years has contributed to a tough claims environment in the UK motor line – leading to nearly two in five respondents selecting this option.
A report by Thatcham Research, Impact of BEV Adoption on the Repair and Insurance Sectors, indicates that BEV claims are over 25.5% more expensive than for internal combustion engine (ICE) cars and take approximately 14% longer to repair. Moreover, due to the fire risk in damaged BEVs, each car must be kept 15m away from other objects. This means that in a facility that could store 100 ICE vehicles, only two damaged BEVs have enough space to quarantine. This reduces the repair capacity of mechanics' yards by 98%.
Battery costs are also a significant challenge, with these contributing to over half of the value of the entire car. The Thatcham report further finds that a replacement battery is worth more than a second-hand car after only one year. This is likely to become less of an issue as battery technology improves, supply chains with critical minerals and metals become more mature, and the production of batteries increases. The news that Jaguar Land Rover will be opening a flagship battery gigafactory in the UK will ease some of these pressures. UK, EU, and US policymakers are all looking to use subsidies and other incentives to encourage more production of future technologies—such as BEV batteries, green energy, and artificial intelligence—domestically. As these policies bear fruit, the pressure on the repair networks, and the cost of said repairs, will start to fall.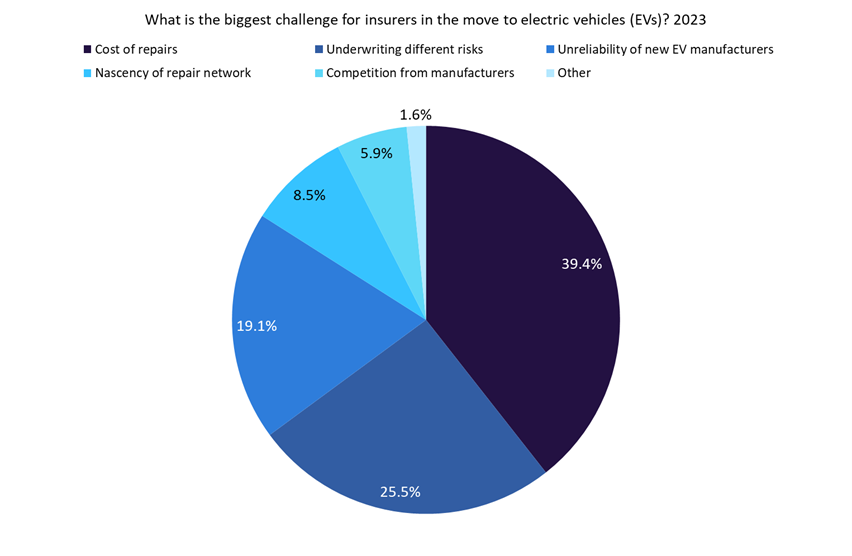 Simultaneously, insurers are challenged with underwriting new risks. Over a quarter of survey respondents indicated that this is the key challenge for insurers. The third-most frequently selected option was the unreliability of new EV manufacturers (19.1%). Many new entrants in the EV sector are about to begin the key phase of their development as they begin to rapidly scale up production.
Unlike legacy manufacturers, with a long history and experience in mass production, start-up manufacturers may find themselves struggling to maintain quality as production levels increase. Entrants to the market from China, with typically quite cheap cars, will also present challenges in reliability to the sector.