If you found yourself unable to work, how long would your savings last? Income protection (IP) insurance can help to pay monthly bills in this situation yet the vast majority of people in the UK do not hold a policy.
GlobalData looked at the proportion of individuals in the UK who held an IP policy, in conjunction with research from Housy and Halifax that highlights how much individuals spend on housing costs across the UK.
The analysis found that renters are much more vulnerable than mortgagors. In the South West, for example, renters pay 44% of their salary towards rent, while mortgagors pay about 34% on their repayments. Despite spending a greater proportion of their incomes on housing, only 3% of renters have an IP policy, compared with 19% of mortgagors. This dynamic is present in every region in the UK.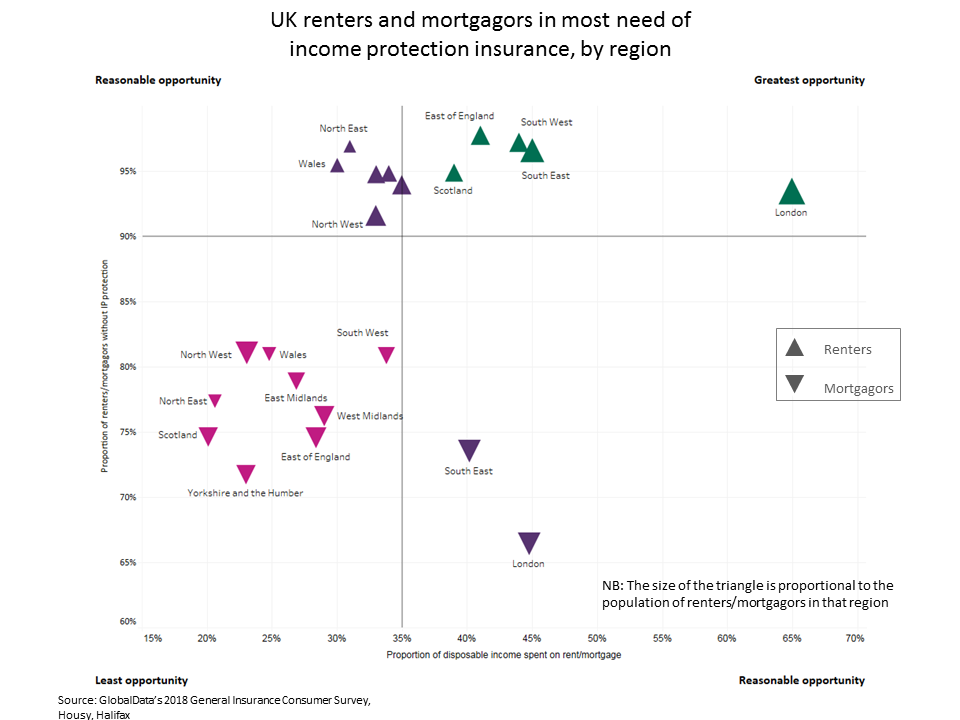 Spending a high proportion of disposable income on monthly bills severely hampers an individual's ability to save for a rainy day. Renters are left extremely exposed to unexpected employment changes in the event of sickness or injury. More needs to be done to educate renters about the benefits of IP and make these products affordable to this cash-strapped group.