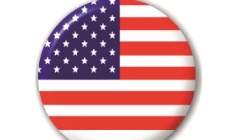 Jay Patel, insurance analyst at Timetric's Insurance Intelligence Center (IIC),analyses what the presidential election victory of Donald Trump could mean for Obamacare and the US life insurance market.
November 2016 will always be known as the month in which Donald J. Trump was elected as president of the USA.
Despite campaigning vehemently against 'Obamacare' (formally known as the Affordable Care Act), the President-elect has softened his position since the election, intimating that some aspects of the Affordable Care Act (ACA) will be kept under his administration.
One of these aspects is the ban on insurers denying people coverage for pre-existing conditions.
Combining this [ban] with a "budget reconciliation" bill – driven through Congress by the Republicans and likely to be signed by the President-elect – would remove subsidies for lower-income participants on ACA's insurance exchanges and get rid of the individual mandate, which fines Americans who can afford health insurance, but choose to go without it.
Premiums are therefore likely to rise even faster than the 22% they have done, so far this year.
'Death spiral'
When premiums rise so quickly the market enters a 'death spiral' as healthier people abandon these exchanges, leading to even higher premiums until the market implodes.
Although it is unlikely the new administration would let such a catastrophic situation come to pass, the current uncertainty is not something that US life and health insurers will be satisfied with, despite the prospect of a more deregulated market further down the road.
On a more positive note for life insurers in the US, bond yields have risen since the election.
The President-elect's economic policy encompasses tax cuts and greater infrastructure spending that is likely to drive economic growth, increase inflation and increase the fiscal deficit.
Steepening yield curve
These factors have led to a steepening on the yield curve on US Treasuries as investors anticipate higher interest rates in light of an economic environment that will be more inflationary than it is currently.
Life insurers and pension funds use bond yields to value their technical liabilities, and so the current ultra-low interest rate environment has led to widening deficits between assets and liabilities.
A prospective prolonged turnaround in the market for US Treasuries would help to alleviate this problem and ensure that some insurers are not required to increase capital levels in order to prove their financial stability to regulators.
However, a note of caution must be sounded. The markets did not expect Trump to win and there are many imponderables that could cause movements in the world's largest bond market.