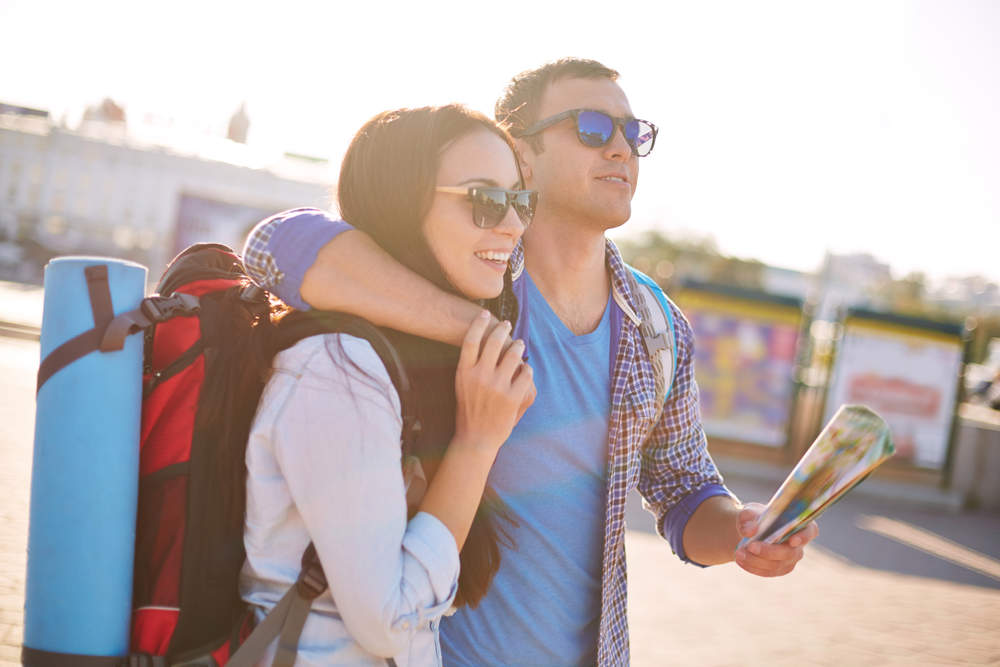 Insurers could become increasingly attractive to younger customers by offering a wider range of payment options, especially amid the ongoing cost-of-living crisis.
GlobalData's 2022 UK Insurance Consumer Survey found that 18–30-year-olds were much more open to paying for insurance in more modern ways compared to all respondents. Continuing with traditional payment methods was preferred by 73.3% of total respondents, but that was 22.7pp lower for 18–30-year-olds. This age group are much more open to PayPal (+7.7pp above the total average), mobile wallets (+7.6pp), buy now pay later (+5.3pp), and even cryptocurrencies (+2.2pp).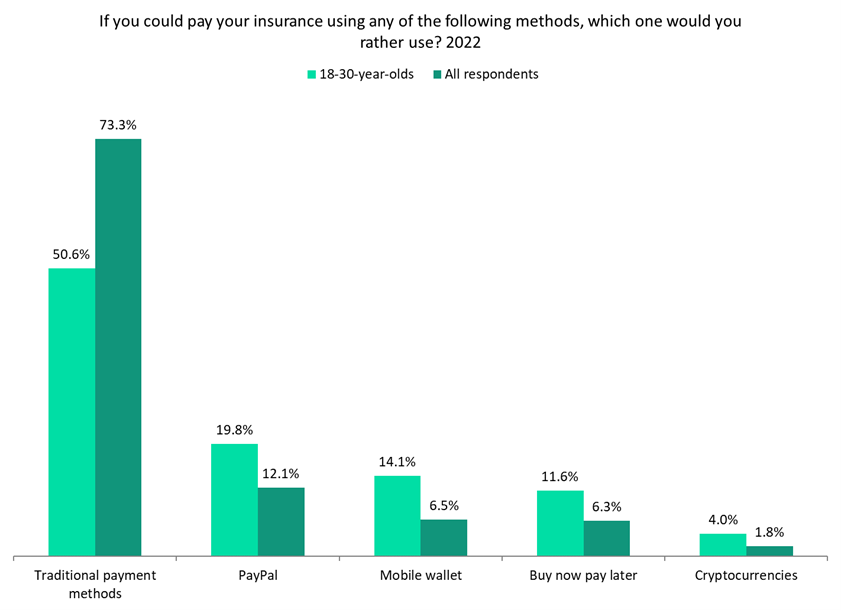 Some of these options are likely to be focused on convenience, with mobile wallets and PayPal allowing for instant digital payments (while PayPal can also offer extra security). Meanwhile, buy now pay later offers consumers the opportunity to spread payments over a longer period of time. Insurance policies are still mainly paid for annually, despite some insurtechs and insurers offering monthly subscriptions. Only 25.0% of UK consumers paid monthly motor premiums directly to their insurer in 2022 according to GlobalData's survey. Insurers could interpret interest in buy now pay later as a sign younger consumers would be interested in monthly billing instead of large one-off payments, which could be an effective way to help struggling individuals manage their finances.
Overall, this indicates that insurers could look to offer flexibility in payment methods to attract younger customers. Financial Conduct Authority pricing reforms introduced in January 2022 have made it harder for insurers to offer new consumers cheaper policies. Meanwhile, GlobalData findings highlight that more consumers are looking for new policies at renewal across all personal lines (largely due to the cost of living) but are ultimately staying with the same insurer, as they are not finding better deals. Therefore, offering greater flexibility in payments could help insurers stand out in a market where doing so has become increasingly difficult.