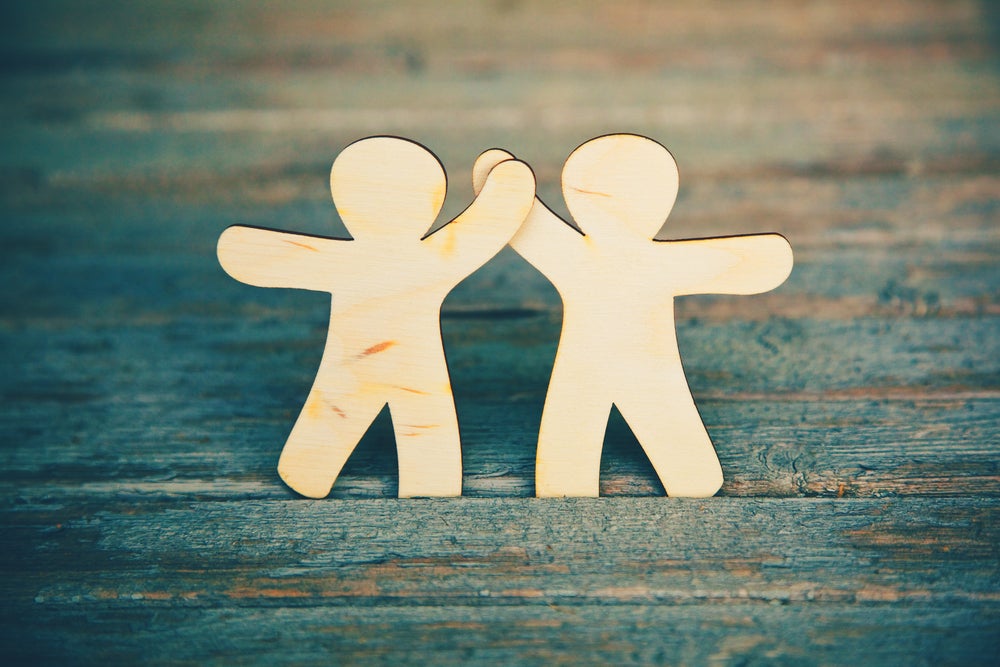 The relationship between brokers and insurers is crucial for the insurance industry. However, brokers often feel this is an area where insurers lag behind. So what needs to be done for both sides to feel happy?
According to GlobalData's 2023 UK Commercial Insurance Broker Survey, 21.5% of brokers stated that there was no best-in-class insurer for relationship managers. This percentage rose from 18.7% in 2022, highlighting that this is a large and growing issue for brokers.
To offer customers the strongest service possible and build a long-lasting business model, brokers and insurers must have a healthy working relationship. Yet the industry has faced challenges in recent years, with subpar results brought on by a lack of communication and trust between brokers and insurers.
Moreover, there is a high proportion of brokers who have never met with a relationship manager or representative, highlighting that insurers need to do more to fortify relationships with brokers. This is key given that insurers' relationships with brokers will become more important throughout 2023 as their clients begin to face economic difficulties. Insurers should look to improve their relationship support to find gaps in their offerings.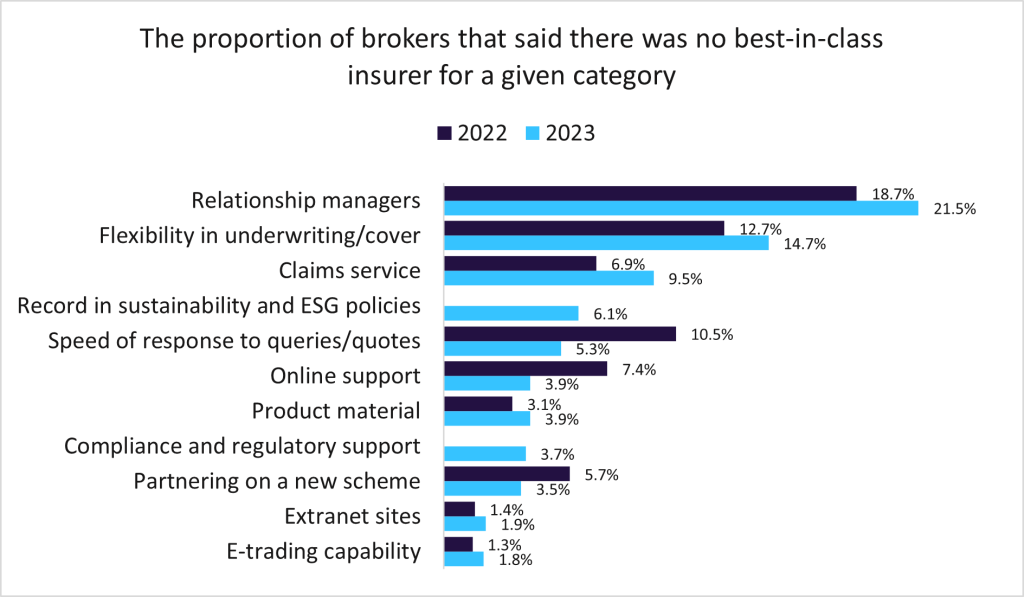 Zurich UK is attempting to resolve these issues by being proactive in its broker-insurer interactions. Zurich started Club Blue in May 2023 in order to offer enhanced support to independent brokers, in turn improving trading connections with them. This should help Zurich strengthen relationships with its existing brokers, as well as perhaps attracting new brokers.
Ultimately, the interaction between these two is key to the insurance industry. However, the sector needs to be proactive in fostering communication between brokers and insurers in order to build confidence. Initiatives such as Zurich's aim to encourage this connection, helping boost satisfaction among brokers while creating opportunities to bring in new business.