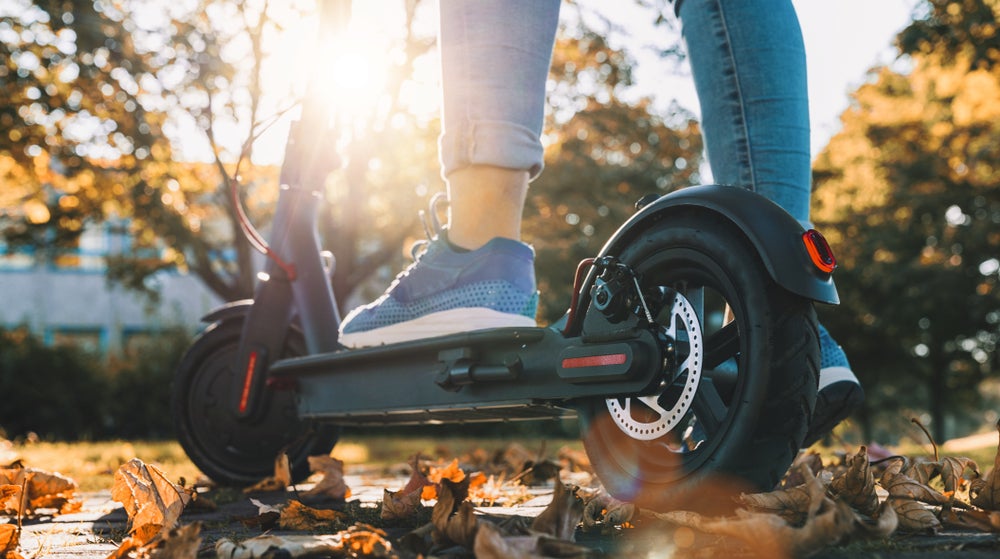 Rental e-scooters will become legal as part of a 12-month trial in England, Scotland, and Wales from July 4, in a bid to ease pressure on public transportation amid the coronavirus crisis. Under the new regulation, e-scooters will be classed as motor vehicles, obligating users to have third-party insurance and a driving license. Under the current provisions, it is understood that rental operators will ensure a policy is in place that covers users of the vehicles.
Findings from GlobalData's Thematic Research: Sharing Economy in Insurance report highlight that under the current business model, riders using e-scooter rental platforms are liable for any damage or harm caused by their use of the vehicle. Should a rider have had an accident that caused injury to a pedestrian or property, then challenges regarding insurance coverage arise. In the US, popular e-scooter platforms Bird and Lime offer limited liability insurance. But when accidents occur, it poses challenges of liability.
Back in May 2020, when the UK government announced that it was fast-tracking e-scooters trials, the British Insurance Brokers' Association raised the concern that the Road Traffic Act 1988 needed to be changed in order to suitably interpret legal cases that could arise from e-scooter accidents. Since then, however, the government has not made the necessary regulatory changes, making it difficult for rental operators to implement adequate insurance coverage that will identify liability should an accident occur.
In June 2019, a cyclist knocked over a woman who was looking at her mobile phone while crossing a road. The cyclist had been ordered to pay about £100,000 in compensation and costs, despite having a green light.
Cases such as these have set an alarming precedent that could be replicated by the legalisation of e-scooters, especially given that the liability is still a grey area. According to GlobalData's report, home or car insurance could provide cover for damage caused by a third party, including shared mobility users. Around the globe, regulation has not been able to keep up with the rapid growth of the e-scooter market.
The Boston Consulting Group expects that the global e-scooter market will be worth $50bn by 2025, with Europe and the US accounting for roughly half of this. Therefore, insurers should be quick to act in order to take advantage of the newly created market in the UK.