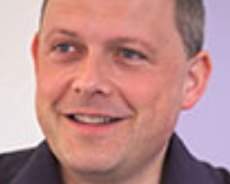 Roger Edwards, marketing director of UK protection insurance consultancy, Protection Review, makes a compelling case why digital marketing and social media offer protection insurance players powerful tools to truly engage customers, better understand their needs and help overcome deeply held prejudices about the protection insurance market. Edwards explains that it will be "a tough long game" – but it's time for the industry to be ambitious and firmly set its goals.
With February well underway, many people will have already failed to keep up with their New Year's resolutions.
Like everyone, I set myself personal and business goals and I make sure that someone holds me accountable for meeting those goals.
One of the little exercises I also go through each January is decide what my three power words are for the year ahead. I then use these powers to create consistency in everything that I do within my business.
Power words
This year my three power words are: simple; engagement; and video. So for example, if I'm drafting a marketing strategy for a client or writing a report, I will always ensure that those power words influence the content I am creating.
For protection providers and financial planners in the UK the most important of those words, in my opinion, is engagement.
Product providers will say they engage with customers. "We fully research our propositions," they'll say.
But a few focus groups from time to time doesn't create a deep understanding of customer needs and desires.
Their websites may contain information about their products and services but do they engage the customer in a conversation?
Take the questions the provider answers in their FAQs section. They'll likely refer to mandatory "key features" product type information. "How often are premiums payable?" or "What happens if I stop paying premiums?" are two examples.
But what about the questions that consumers are really asking?
"Why do I even need consider this protection thing?"
"Can I trust this company to pay a claim if I need the money?"
Everything you read says they try and wriggle out of paying claims."
It's a sad truth that although protection providers pay out claims in the high 90%, the public, skewed by confirmation bias, thinks that figure is as low as 50%.
Public perception of insurers
Or [when] a newspaper like the Daily Mail publishes an article about a declined claim, read the comments below the main article. This is what the man on the street thinks of protection providers.
As an industry we have a tough long game to play to overcome these confirmation biases.
Engagement is one way to do it. And it starts with listening.
We all have access to social media and this is where our customers shout loudest. This is where they will unload their thoughts without mincing their words.
They'll be candid, critical, and scathing. But often they'll be constructive, complimentary and supportive. And we can learn so much from what they are saying. It's like being in the pub with a million people.
Value of social media
Listening to all this deafening noise in the social sphere tells providers what content they need to produce to overcome these objections and perceptions.
The more positive content (marketing material, blogs, videos, podcasts, case studies) the industry puts out the more chance that it will also be heard.
The 7 Families Campaign about the benefits of income protection is on the right track. But seven stories aren't enough. We need seven thousand. Or more.
Digital marketing and social media also opens up heavy engagement for financial planners as well.
Once the preserve of product providers with deep pockets, marketing campaigns no longer need to cost millions. Financial services professionals can put together cost effective content and target precise segments of potential customers at the click of a mouse.
Ten years ago putting together a DVD video would have required a film crew, production, editing and a five figure fee. The accompanying mailing material and postage would have put the price up higher still.
Now anyone can produce a broadcast quality video, upload it to a YouTube channel and distribute it via email lists or social media for a fraction of the cost.
Financial planners can now become story tellers and content creators, build an audience and engage with potential clients.
Again the more positive content we put out there, the more chance we have of overcoming deeply held prejudices about the industry.
Of course we have our own barriers to overcome if this approach is to be successful. We shouldn't allow compliance concerns over social and digital media to stop us from using these great tools.
Twitter, Periscope and Snap Chat
Our future clients and customers are on Twitter, and Periscope and Snap Chat now.
Perhaps we also need to move on from legacy systems that hinder growth and create long development timelines. Digital doesn't just mean layering a pretty website over an old mainframe system.
It means starting with mobile technology rather than trying to retrofit old technology. It isn't going to be easy and it's certainly a long game. Let's declare our ambition, set a goal, get engaging.
To receive insights and analysis like this, please register for Life Insurance International's FREE, digital, weekly newsletter. It is packed with expert analysis and insight on the global life and health insurance industry.
https://form.jotformeu.com/53144308571351