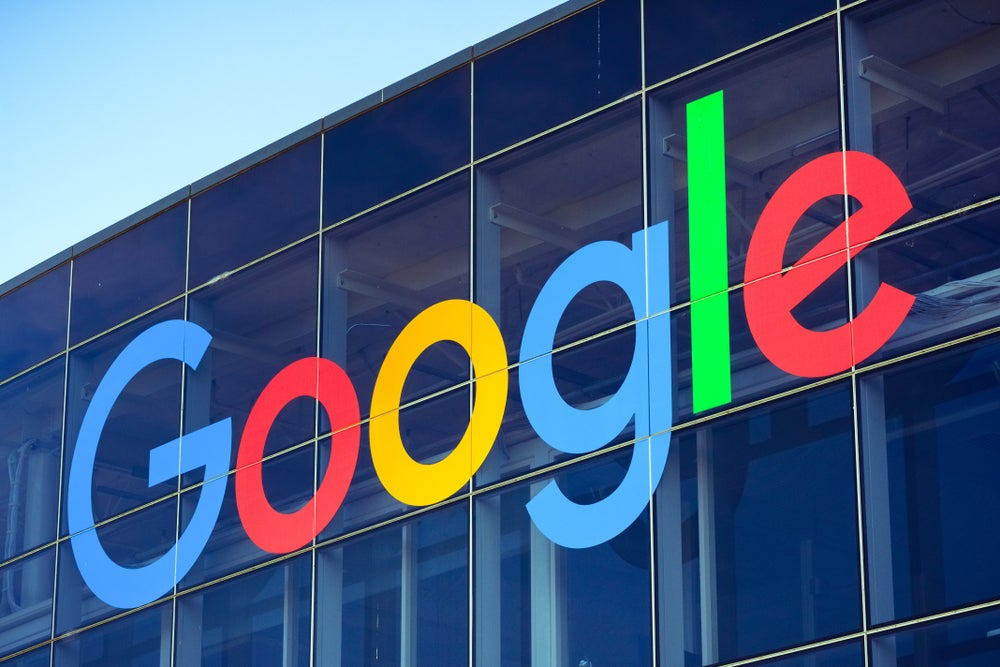 Insurers have always been wary of tech companies and outside players entering the industry and utilizing their skills in digitalization and strong brand recognition to attract customers. GlobalData findings suggest Google poses the greatest threat.
GlobalData's 2022 UK Insurance Consumer Survey found that over a quarter of UK consumers would be prepared to purchase home insurance from Google were it to enter the market. Any energy supplier and Amazon also scored well. The latter will be a particular concern for insurers as Amazon has been rumored to be on the verge of entering the insurance industry for many years now. It has already entered the market in India and partnered with Next Insurance for SME cover in the US.
Other providers such as Facebook and WhatsApp fared worse. The former is likely to suffer from trust issues following a range of negative press stories in recent years. Meanwhile, consumers are unlikely to view WhatsApp as a viable provider of such a serious product. WeChat has established itself in this space in China, but that has a more established reputation for selling financial products to consumers.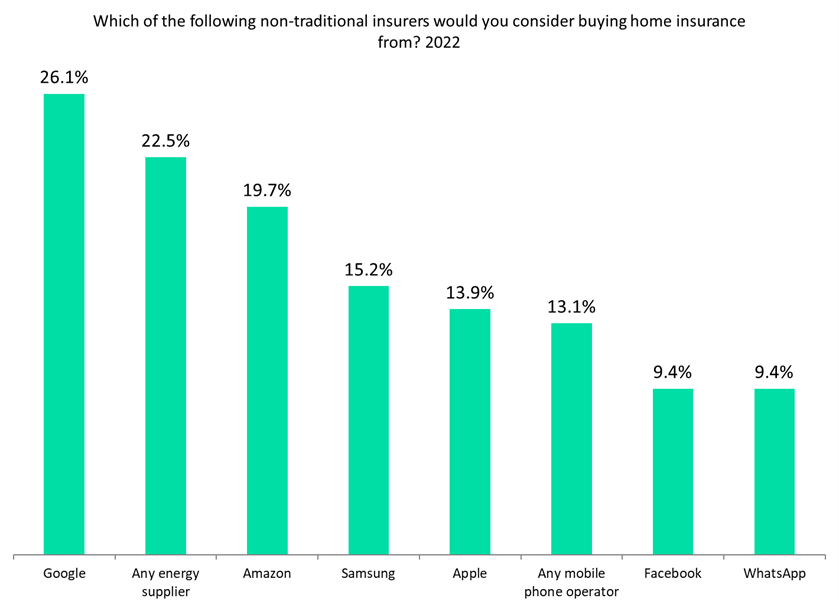 Yet Google, energy suppliers, and Amazon undoubtedly offer a threat to traditional insurers. Google and Amazon have huge brand recognition as well as reputations for digital capabilities and fast customer service. They also both already have strong tie-ins to many homes across the UK, with Google Home and Amazon Echo respectively. Energy suppliers also have a presence within UK insurance, with British Gas the leading supplier of home emergency insurance (for standalone products) in the UK. However, the spike in energy prices since our survey was conducted (Q3 2021) is likely to reduce trust in these companies, which could result in a decline on the 22.5% figure in GlobalData's next survey.
The accelerated rise of digitalization since the pandemic and increased use of smart home devices will be ideal for these companies if they do enter the household market. In reality, it looks like these players will look to come in as partners for insurers and offer the technology to aid products. But GlobalData's findings highlight that if they did decide to offer end-to-end household products a significant proportion of consumers would view them as viable providers, so the threat to incumbent insurers is real.