The expanded partnership between GoCompare, the smallest of the big four price comparison websites (PCWs), and insurance start-up weflip is a sign that the aggregators space is evolving, with players searching for a competitive edge.
Free Whitepaper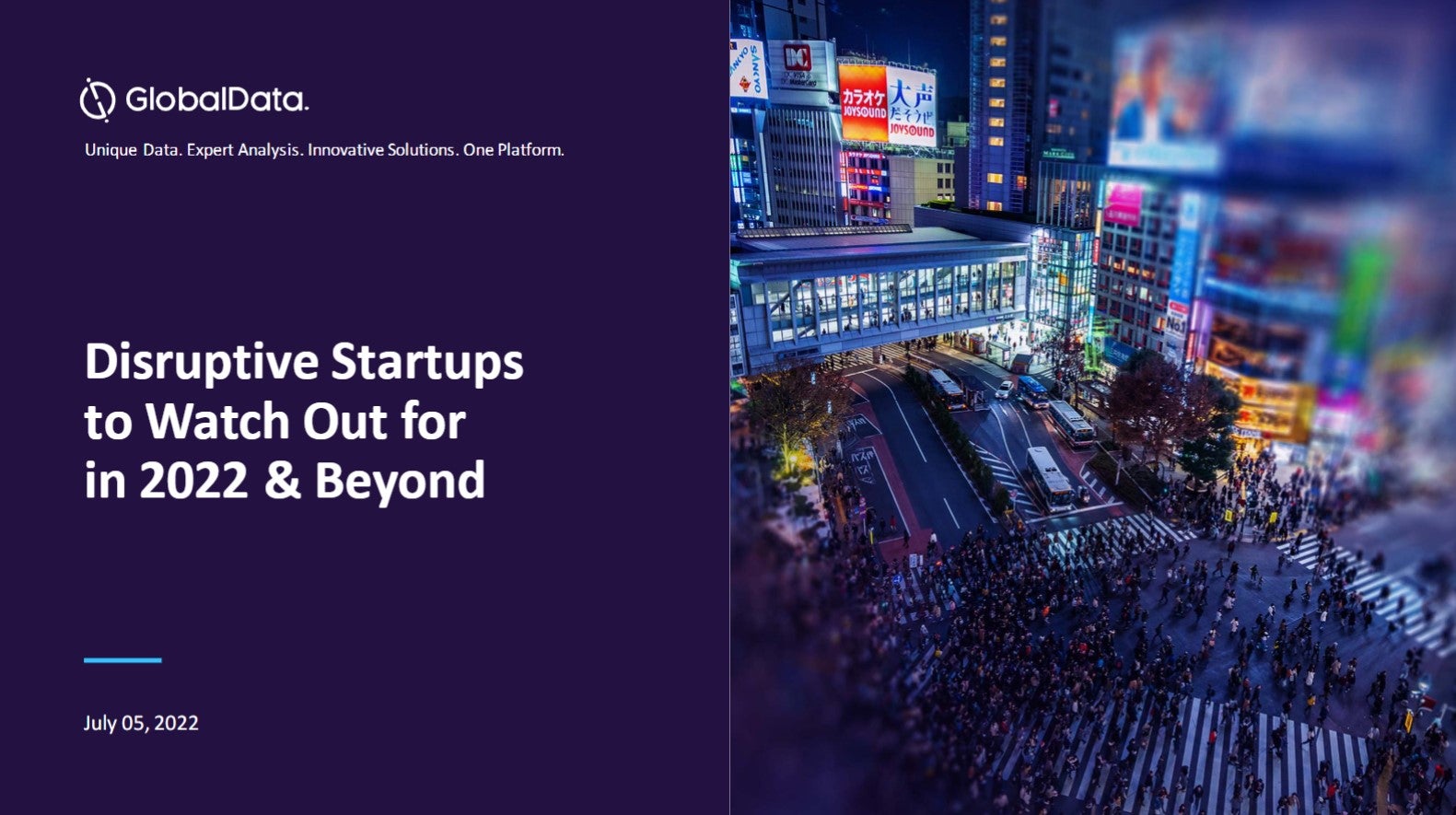 Disruptive start-ups to watch out for
2021 was a record-breaking year, with more businesses breaking into the billion-dollar club. Many start-ups have achieved or retained the unicorn status by the end of the year to reflect nearly a fivefold growth from that in 2020. This boom can be linked to a financing frenzy spurred by the quick adoption of technology and innovative solutions by start-ups gaining traction in response to the pandemic. However, the start-up ecosystem is now facing turbulent times for fundraising as investors seek long-term business strategies, valuations, and a route to profitability amid uncertain market circumstances. Nevertheless, 2022 has the potential to carry forward the momentum with multiple entities having a fair chance of being in the right place when aided by the right technologies. GlobalData leverages the power of alternative data to examine the health of start-ups across multiple dimensions including the quality of their innovations, market presence, and the funding they can attract. This helps our clients to analyze the disruptive potential of start-ups for early alliances, investments, and acquisition prospects to develop future-proof strategic roadmaps for a competitive advantage. Read our report and gather insights on the following topics:
Recent Unicorn trends
Unicorns in 2022
Future Unicorns
Start-ups to watch out for
Start-up ecosystem outlook by top geographies
by GlobalData
The leading four PCWs are unrivalled within the aggregator market and are becoming increasingly strong across personal lines distribution as a whole.
However, recent Competition and Markets Authority investigations and the emergence of modern, consumer-friendly, and alternative propositions could potentially threaten their dominance. GoCompare's expansion of its partnership with weflip is aimed at modernising the space.
The aggregator announced in March 2019 that it was planning a £10m marketing push to expand the use of weflip, which it had acquired in October 2018. The startup searches for cheaper energy tariffs and automatically switches customer accounts. Investments in the product are expected throughout the year in order to expand it beyond the energy sector.
This could prove to be particularly successful, as the two main reasons consumers use price comparison sites are to save time and money, according to GlobalData's 2018 UK General Insurance Survey, weflip's proposition is designed to do both.
This follows the emerging trend of tweaking and modernising the existing price comparison model, which we covered in our piece on Honcho's reverse-auction app in February. On its own, weflip provided little threat to the four established aggregators, but its alliance with GoCompare represents a serious attempt by the latter to differentiate itself from its competitors.
Our UK Aggregators 2019 report found that GoCompare has the smallest market share of the four leading comparison sites across all four personal lines products. Increasing the ease at which consumers can switch appears to be an effective way to increase its position. If this move does indeed give the company a competitive edge over its rivals, they are likely to follow suit by turning to innovation from insurtech start-ups as well.
Free Whitepaper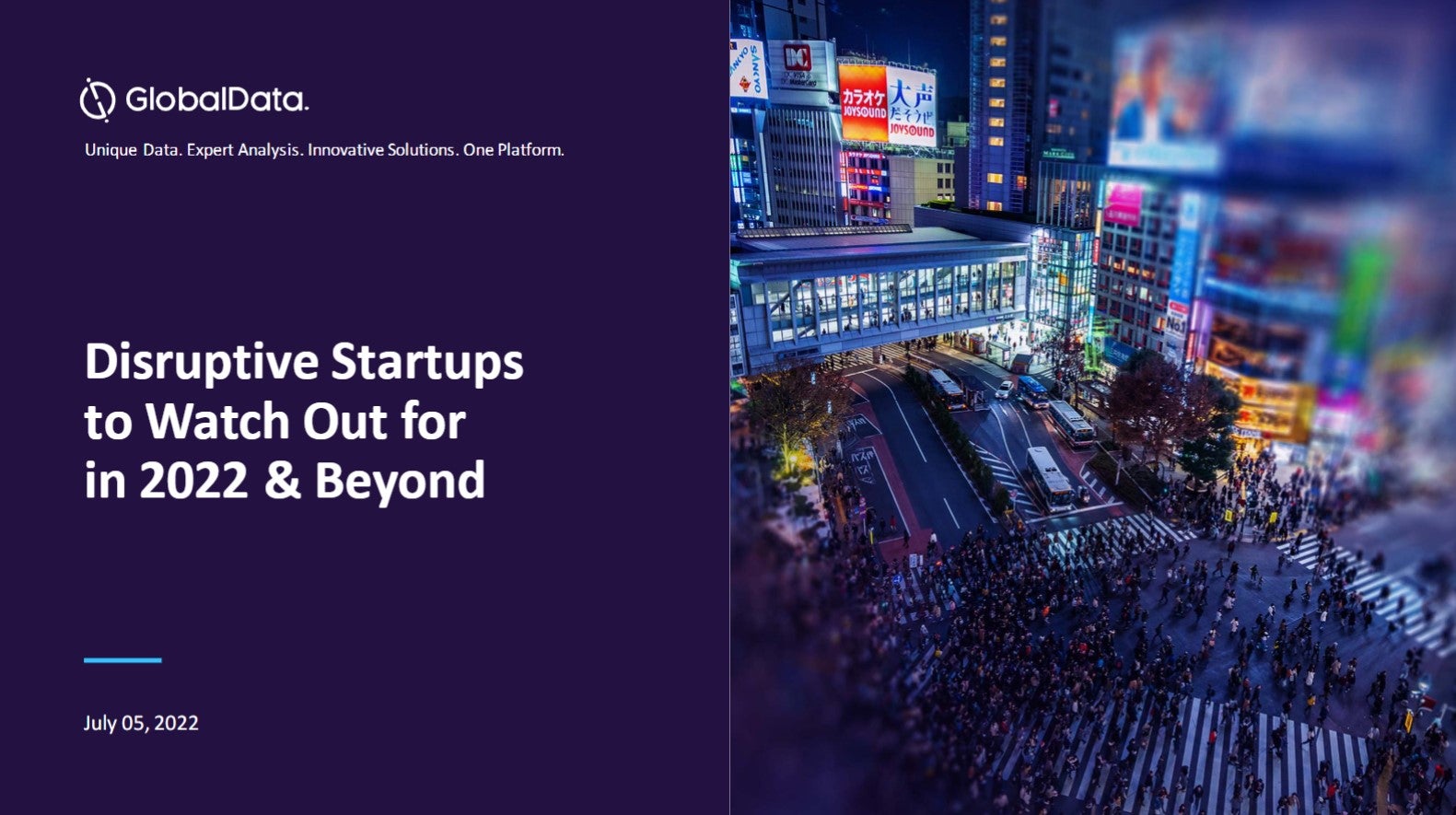 Disruptive start-ups to watch out for
2021 was a record-breaking year, with more businesses breaking into the billion-dollar club. Many start-ups have achieved or retained the unicorn status by the end of the year to reflect nearly a fivefold growth from that in 2020. This boom can be linked to a financing frenzy spurred by the quick adoption of technology and innovative solutions by start-ups gaining traction in response to the pandemic. However, the start-up ecosystem is now facing turbulent times for fundraising as investors seek long-term business strategies, valuations, and a route to profitability amid uncertain market circumstances. Nevertheless, 2022 has the potential to carry forward the momentum with multiple entities having a fair chance of being in the right place when aided by the right technologies. GlobalData leverages the power of alternative data to examine the health of start-ups across multiple dimensions including the quality of their innovations, market presence, and the funding they can attract. This helps our clients to analyze the disruptive potential of start-ups for early alliances, investments, and acquisition prospects to develop future-proof strategic roadmaps for a competitive advantage. Read our report and gather insights on the following topics:
Recent Unicorn trends
Unicorns in 2022
Future Unicorns
Start-ups to watch out for
Start-up ecosystem outlook by top geographies
by GlobalData