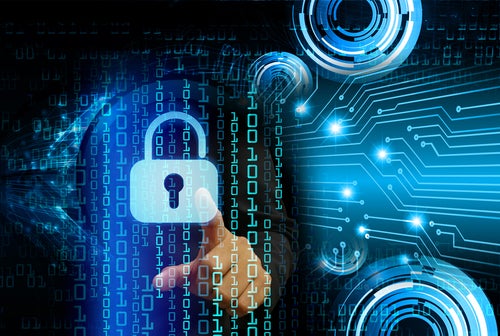 GlobalData forecasts the global cyber insurance market to grow from $16.7bn in direct written premiums (DWP) in 2022 to $33.4bn in 2027. The compound annual growth rate over the time period will be 14.9%.
Significant market growth in 2020 and 2021 was largely due to substantially raised premiums. The increased frequency and severity of cyberattacks, coupled with the global shift to remote working in the wake of the pandemic, caused insurers to hike prices.
Global cyber insurance by region
According to ABI figures, the average cyber insurance premium in the UK increased by 26.7% in 2020 and 74.7% in 2021. Similarly, Marsh's market index suggests that the cost of cyber insurance in the US market rose at a rate above 100% year on year by the end of 2021. By Q2 2022, this rate had fallen to a still-considerable 79% and remained relatively high at 48% in Q3. Even with waning demand (due to such rapid price increases), global DWP in the market grew healthily in 2021 (66.5%) and 2022 (42.7%).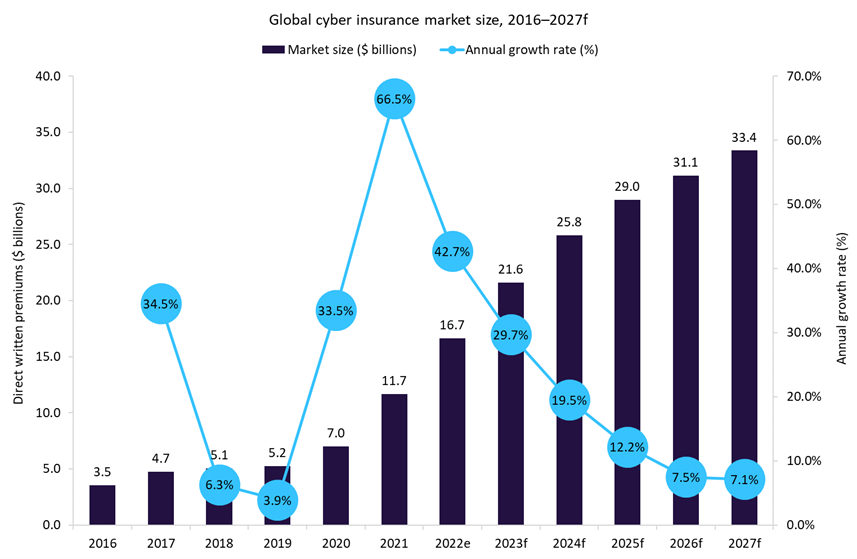 As premiums gradually soften going into the second half of 2023 and beyond, and as economic conditions become less burdensome on businesses, demand for cyber insurance should grow going forward. Greater levels of cybersecurity, lower tendencies to pay ransom demands (through legislation or insurance exclusions), war exclusions, and a more competitive insurance landscape will all coalesce to keep a lid on prices going forward. We expect this to gradually encourage a greater uptake of policies, in both personal and commercial spaces, leading to a persistently strong market growth rate over the period.
Global cyber risks continue to grow for businesses after the pandemic, with many UK SMEs recognizing that their cyber risks have grown since its onset. According to GlobalData's 2022 UK SME Insurance Survey, almost 50% of medium-sized enterprises said that their cyber risk has, to some extent, increased since the start of COVID-19.
While the pandemic has raised the cyber risks that most businesses face, it has also increased the likelihood that many SMEs will purchase cyber insurance. The tough economic climate may be holding some businesses back from making the purchase right now, but as economies return to growth, the cyber line looks set to receive strong demand going forward. Indeed, over a quarter of UK SMEs indicated that they purchased cyber due to the pandemic-induced rise in remote working. While many businesses are therefore clearly understanding the risks and need for cyber insurance, others do still trail in this aspect. These are the customers that brokers and other intermediaries should target to grow the line further.