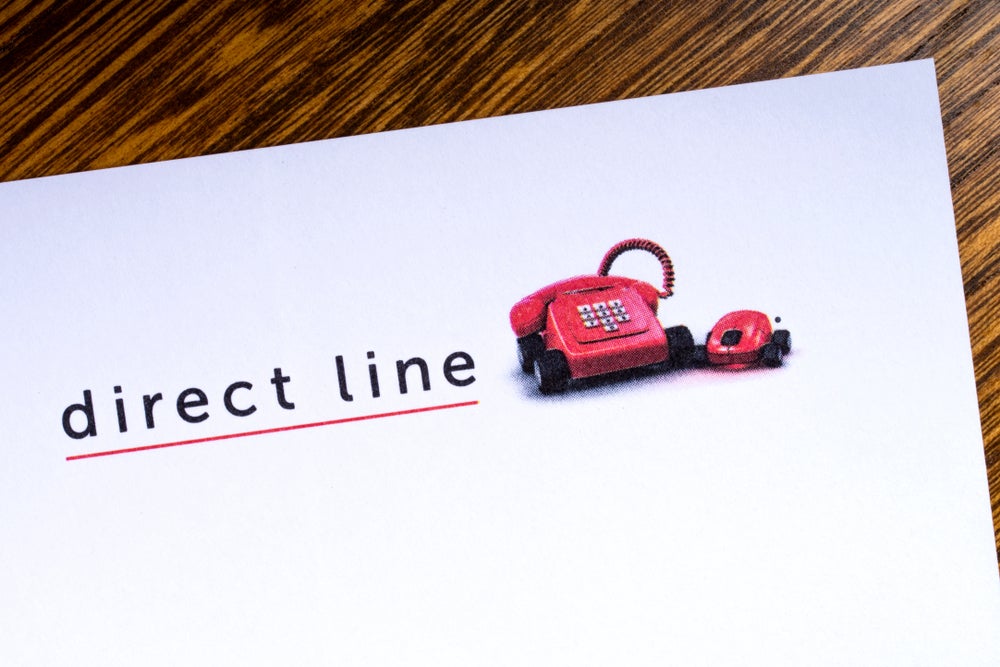 Direct Line's reliance on the phone method of insurance distribution may be alienating it from younger consumers. The insurer recorded a poor 2022, with losses of £45m for the year – down from £446m of pre-tax profit in 2021. Despite rampant inflation and a challenging repair market, Direct Line's outdated business acquisition model may be the key factor holding it back.
In an increasingly digital era for the insurance industry, Direct Line's dependence on the phone channel may be affecting its customer acquisition efforts. Over 30% of Direct Line home and motor insurance customers purchased their insurance over the phone according to GlobalData's 2022 UK Insurance Consumer Survey, considerably higher than the market average of around 20%. Furthermore, it does not advertise itself on price comparison websites (PCWs) despite their growing importance to consumers during the cost-of-living crisis. The same GlobalData survey found that 68.5% of motor insurance customers visited a PCW to conduct pre-purchase research for motor insurance in 2022, up from 59.2% in 2021. As consumers increasingly strive for value in the motor line and simplicity in the purchasing process, making customers attain a quote directly through their site (a time-consuming endeavor) seems a counterintuitive strategy.
When Direct Line was founded in 1985, the direct-to-consumer sales method via telephone was the next generation of insurance distribution. Despite enabling customers to purchase insurance through its website (which makes up most of the remainder of its business), Direct Line's emphasis on the phone method of purchase seems remarkably outdated. According to GlobalData's 2022 Financial Services Consumer Survey, just 15.9% of UK consumers under the age of 35 prefer to purchase a new insurance product over the phone. By focusing on this method of distribution, Direct Line is surely alienating the next generation of insurance customers.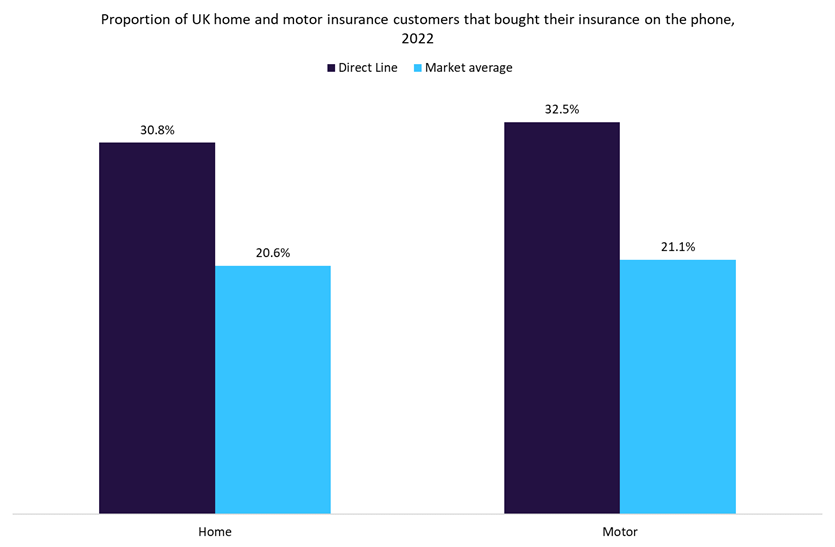 It must be said that Direct Line is not the only insurer to struggle in 2022. Admiral experienced problems (albeit not as significant) as inflation and other factors combined to create a tough year for the sector. Yet Admiral acquired 39.5% of its motor and 35.6% of its home business through PCWs in 2022, which was above the market average. The brand also has a strong connection with under 40s: over 60% of its book consists of customers in this demographic according to GlobalData's 2022 UK Insurance Consumer Survey. This helped Admiral grow its customer base by 11% in 2022. Direct Line suggests that it did not raise premiums enough to cover inflation during the year. For the company to still be losing business, despite the implication that its prices should be undercutting the market rate, suggests its decline is not price-related. The brand is oriented around the phone distribution channel. Perhaps it is time for revolution instead of evolution at the firm.