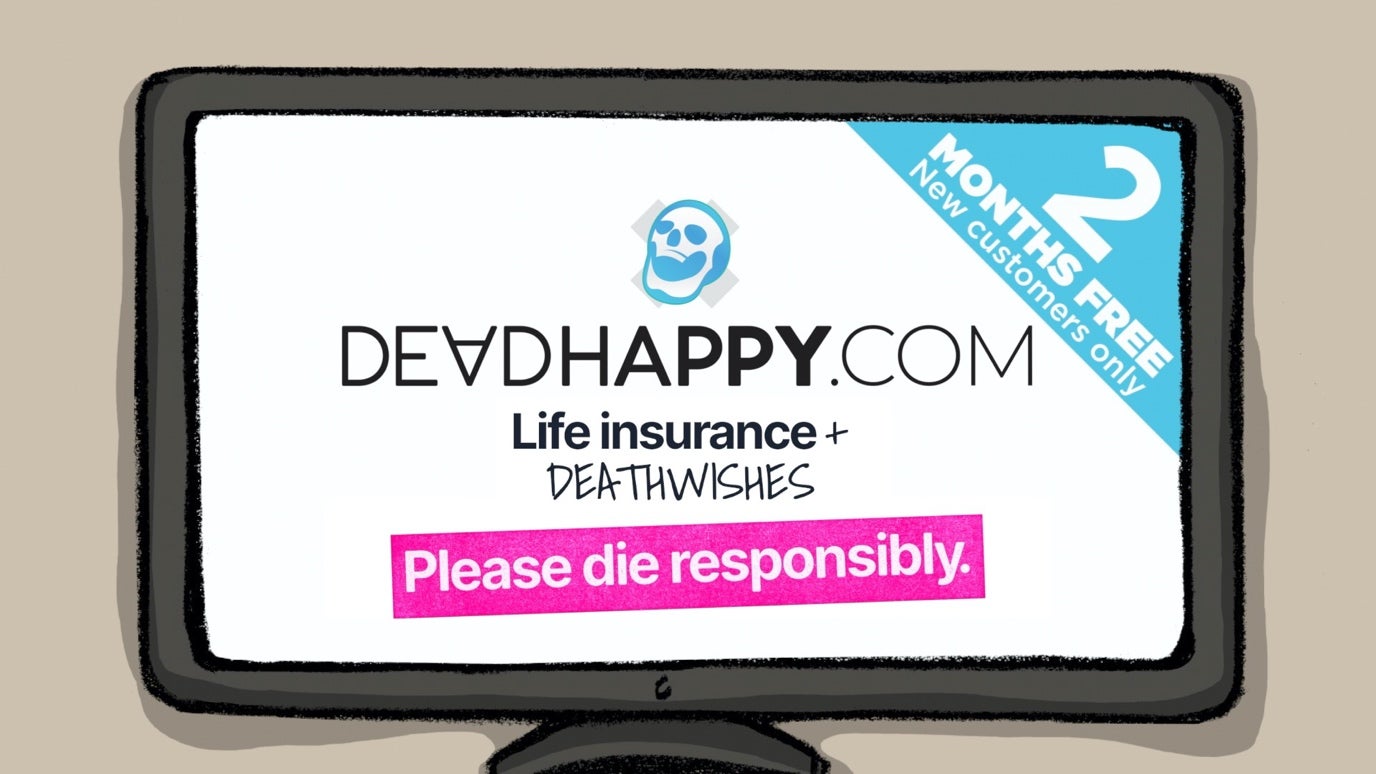 DeadHappy's latest contentious advert has landed the UK insurtech back in hot water, but with GlobalData survey figures placing its brand recognition on an upward trajectory, any change from its typically blunt marketing tone is unlikely.
Consumer recognition of the life insurance start-up has grown from just 9.3% in 2020 to 14.3% in 2022, according to GlobalData's 2020 and 2022 UK Insurance Consumer Surveys. The firm is currently facing backlash for running a social media advert featuring serial killer Harold Shipman with the tagline "because you never know who your doctor might be." But with increasing brand awareness a key objective for insurtechs, it is likely that DeadHappy will continue to push its occasionally controversial advertising into the public domain given recent success.
DeadHappy has positioned itself as a new and creative player in the life insurance industry through its blunt but often humorous branding. With straplines such as "life insurance to die for" and "please die responsibly", the insurer is clearly looking to bring life insurance to younger consumers with its unique branding and website design featuring skulls and graffiti-style writing. It uses very direct and simple language, and everything can be done online, as it looks to engage millennials in the life insurance market. According to the insurer itself, 8.5 million UK adults do not have life insurance, so there is clearly large, untapped potential within the market.
Consumer recognition is one of the most significant barriers to growth for insurance startups. According to GlobalData's 2022 UK Insurance Consumer Survey, the most well-known insurtech brand in the UK, Marmalade, was recognized by just 14.4% of consumers. DeadHappy is in second place on this list, and its advertising campaigns and strategies, although evidently not universally popular, are clearly helping it to grow its brand.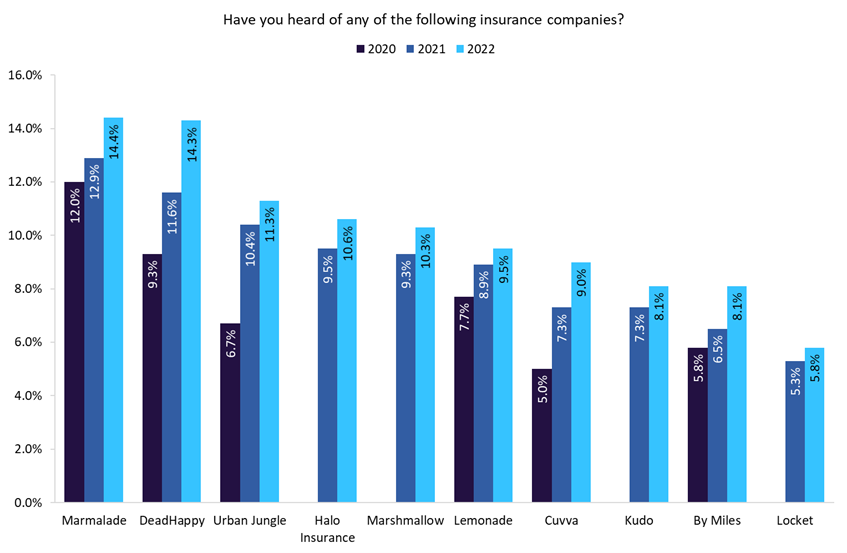 DeadHappy is looking to change consumer attitudes towards death and make conversations surrounding life insurance less arduous than many believe is currently the case. This latest advertising campaign is quite on-brand for the company, which has already been in trouble once with the Advertising Standards Agency for allegedly "trivialising suicide" in an advert in 2019.
Perhaps stepping over the line again, this will continue to drive interest in the brand and perhaps ultimately grow interest in purchasing life insurance when people see it treated in a different light to traditional players. Despite the current negative headlines featuring in publications beyond the insurance press, DeadHappy may feel the publicity will be beneficial in the long run.