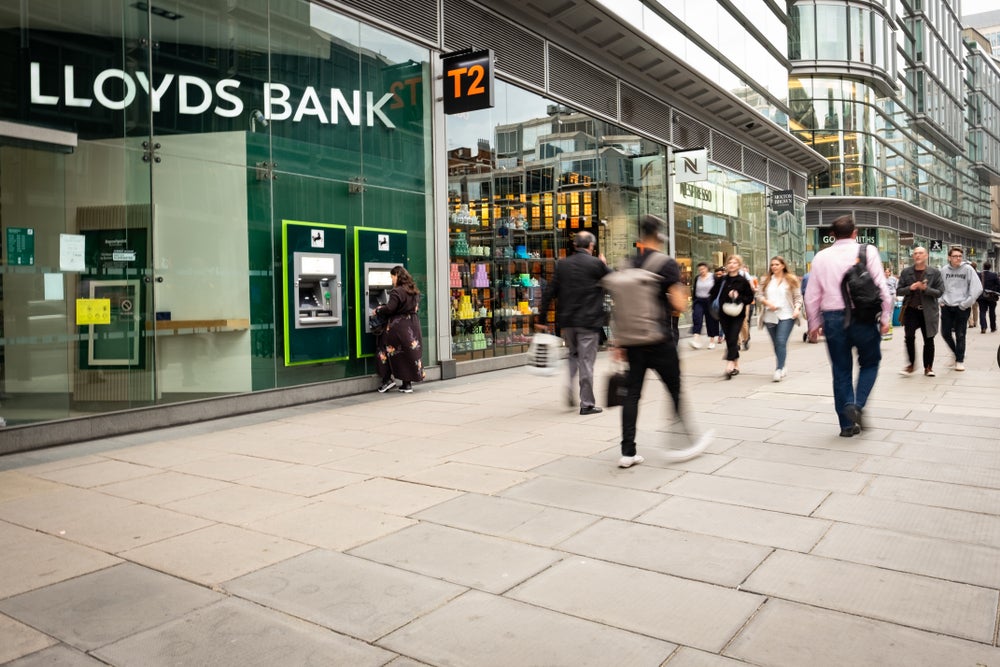 Lloyds Banking Group is set to refocus its attention on insurance due to declining banking profits affected by COVID-19, which should see it improve upon its already strong position in the UK household market, according to GlobalData's market shares.
The Lloyds banking group has reported profit losses due to low interest rates caused by COVID-19 and is looking to increase its emphasis on insurance and wealth management. This could start a trend of increasing strength for the bancassurance channel if Lloyds is seen to be successful.
Lloyds Banking's current insurance book is heavily concentrated around personal household insurance in the UK, according to GlobalData's UK Top 20 General Insurance Competitor Analytics. GlobalData's market shares from our UK Insurance Consumer Survey found that Lloyds Banking Group was the seventh biggest home contents insurer in the UK in 2019 with a share of 3.3%. It held 3.0% of combined home insurance policies but had a smaller presence in buildings only (0.9%).
It has not yet been indicated which lines of insurance it will be looking at, but given that 92.9% of Lloyds' insurance gross written premium in 2018 was in household insurance, according to GlobalData, that seems like a likely place to start. Although the banking industry is struggling with profitability, moving to insurance will not be an easy solution, given that the pandemic has left insurers struggling as well.
However, household insurance is one of few lines in which we expect claims to remain stable or even decline. The chance of burglary, and even fire, is reduced by more people being in the house due to the increased prevalence of working from home. There is a risk that renewals will decline, as some consumers may feel they don't need contents insurance as much or see it as a cost that can be sacrificed as disposable income declines. So it appears likely that Lloyds Bank will make a push to improve its market share in the household market over the next couple of years thanks to COVID-19.
The bank channel has been steadily declining across personal lines in recent years, so this is an interesting move from Lloyds Bank. The issues affecting it will also be impacting other banks that have an insurance presence, so its diversification could be the start of the bancassurance channel's re-emergence.