The COVID-19 pandemic has highlighted the nuances of insurance policies and the gaps in cover that businesses were not aware of, especially in commercial insurance. The need for advice when purchasing a policy has become apparent, so that businesses are aware of the limits of their cover and will not be caught out in the future.
When purchasing commercial insurance, COVID-19 or not, broker is the most popular channel, accounting for 78.7% of gross written premiums (GWP) in 2019 according to GlobalData estimates. This proportion is expected to increase in the coming years as businesses become more reliant on specialist advice provided by brokers.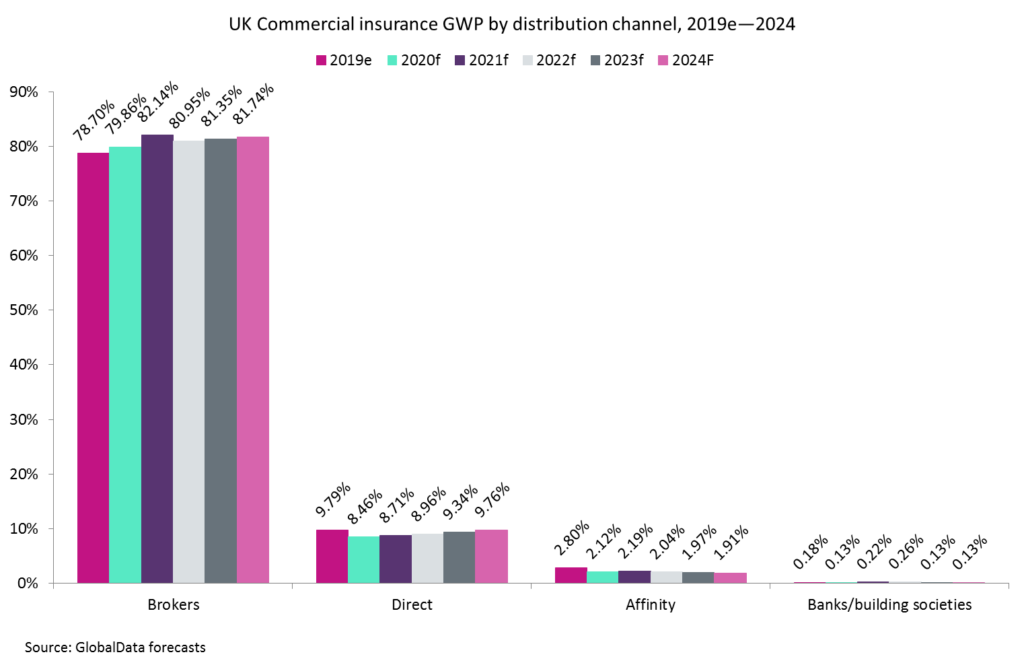 The Financial Conduct Authority has lodged a case in order to gain clarity on the extent to which business interruption insurance applies in the context of coronavirus. Whatever the outcome of this trial, it is evident that policy wording will need to change in order to get rid of ambiguity for future events.
This will be in the interests of both insurers and customers. In France, AXA was ordered to pay a restaurant owner two months' worth of revenue losses caused by the COVID-19 pandemic due to unclear policies. This highlights the need for policy wordings to change in the future so that both businesses and insurers are certain about the situations that are covered.
Brokers will play a vital role here. Businesses are now more aware that there may be gaps in the insurance products they have purchased. They will also need help understanding the changes to policy wordings that will undoubtedly occur. This will push customers towards brokers so that they can plan ahead and not be unprotected during adverse times in the future.