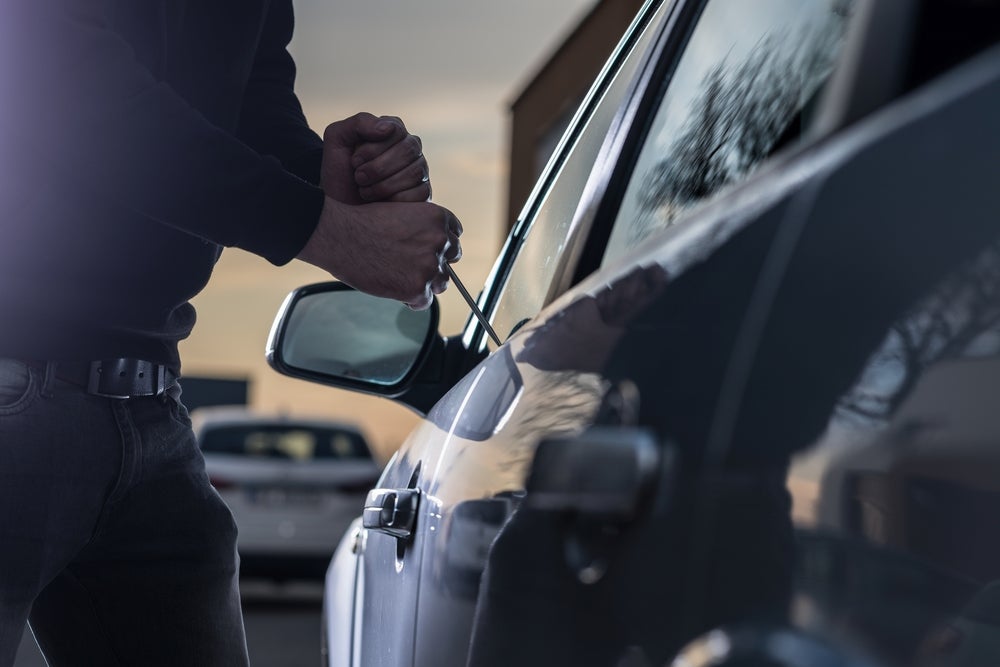 This increased from 15.2% in 2020, adding to the increasing evidence that vehicle theft in the UK has increased.
Chubb has introduced the S5 Vehicle Tracker in response to the growing number of car thefts in the UK. This device seeks to give car owners protection while lowering insurance claims and costs. Both car owners and insurers have grown increasingly concerned about the surge in car thefts, leading to this proposition.
GlobalData's survey highlights that 18.0% of consumers reported a claim for the theft of a vehicle or its contents in 2022. Although this is not the main reason for making a claim, as accidental damage to the vehicle is, it still supports evidence found by AA Insurance Services that car thefts in England and Wales increased by 24.9% year-on-year in 2022, hitting a record of 130,389 incidents. Given the proportion of incidents happening throughout the UK, it should be noted that insurers should act upon this to protect against numerous claims if this increase is to persist.
A number of features are included with the S5 Vehicle Tracker to improve security and protect vehicles from theft. While remote deactivation enables car owners to immobilise their vehicles in the event of theft, driver recognition technology ensures that only authorised personnel can use the vehicle. In order to help with tracking and recovery operations, the app delivers real-time location information and trip history.
Additionally, the geofence construction tool adds another degree of security by warning car owners if the vehicle leaves a designated area, allowing the owner to act fast.
Chubb hopes to lower car thefts and consequently insurance claims through the launch of its tracker. Owners of cars with trackers placed can take proactive steps to deter theft and increase the likelihood that their cars will be found if they are stolen. It also leads to the possibility that policyholders who opt for the tracking system may benefit from more affordable premium rates, depending on the effectiveness of the system.