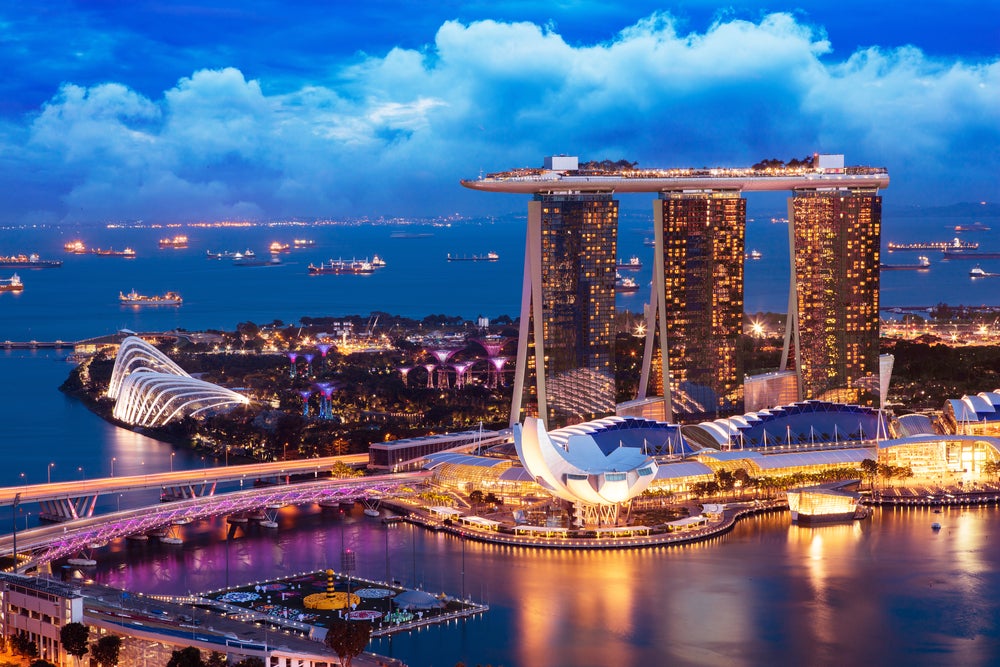 Low levels of customer engagement are leading financial services providers to reinvent ways of improving customer loyalty and expanding their customer base. A new concept has been launched in Singapore, whereby consumers can build insurance coverage as they spend on their card in popular retailers, a model that could well be adopted elsewhere.
The one-of-a-kind concept is promising. Singapore's payment card market is well developed, with penetration of 3.3 cards per inhabitant, according to GlobalData's Singapore Cards & Payments: Opportunities and Risks to 2023 report. Payment cards in the country are used extensively for payments rather than to just withdraw cash at ATMs, with 5.3 monthly payments per card on average.
But there is one caveat. The SnackUp concept was born from a partnership between Singapore's insurance provider, NTUC Income, and Visa, meaning consumers must use a card from the international scheme in order to stack up on their insurance coverage as they spend. Domestic scheme NETS dominates the card payments market, with international schemes accounting for a small proportion of card expenditure. Visa accounts for approximately 7% of total card expenditure.
While Visa cards may not be as widespread as NETS ones, rewarding customers is a way of improving satisfaction and attracting new customers. With SnackUp, customers can choose to build coverage in term life, critical illness, or personal accident insurance – or all three – in the form of rebates, with participating merchants contributing $100 worth of insurance coverage to customers' individual portfolios.
The benefits of purchasing long-term insurance products are often not obvious to customers. In this way, many consumers will favor buying physical items or spending on experiences such as a holiday rather than an insurance product. Thus, being able to build on cover for products that are often not top of mind for consumers will also be beneficial for insurers. It will improve awareness of the value of these products.
In addition, there is potential to upsell or even cross-sell insurance products. While customers build on their sum assured by spending on their cards, they could opt to increase the sum assured by arranging for extra cover with the insurer. Should the uptake be successful, other insurers may become interested in adopting similar approaches, thus the model could well be rolled out to other countries, particularly given Visa's presence worldwide.